Deliver customized shotcrete machine with rail wheels to Thailand
2017-08-02 12:06:49
Our shotcrete machines are very popular with the Thai customer, most of them to buy our shotcrete machines, mostly to word of mouth. June, 25th. 2017, 2 sets GZ-3 shotcrete machine with air motor and rail wheels were sent to Thailand old customers friends, with one set of accessories with the machine for free.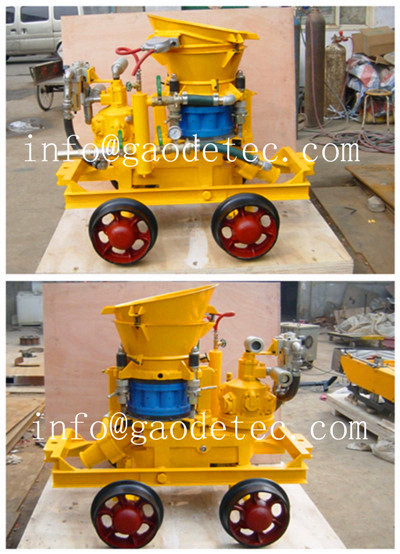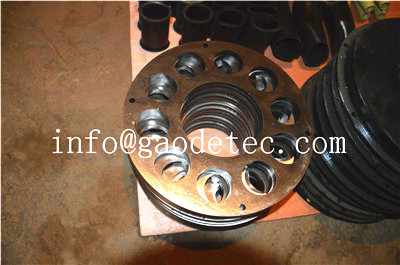 Immediately after they received our shotcrete machines, and they applied them to their slope engineering. Our shotcrete machines are highly praised. This is they sent me the scene graph: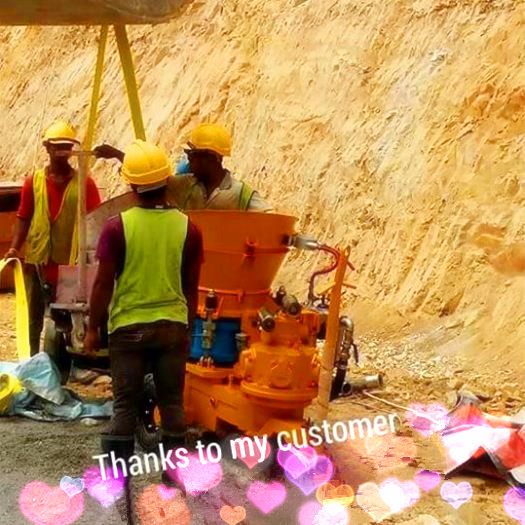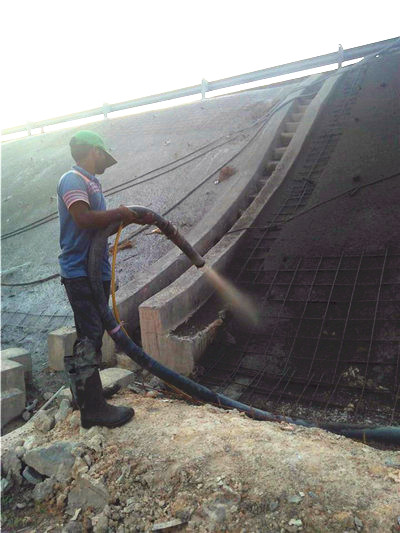 GZ-3 shotcrete machine with air motor features:
1. The machine structure is compact, simple operation, suitable for the specific operation in the narrow space.
2. New environment concrete jet, reducing environmental pollution (less than 90% of dust pollution of traditional machine), reduce the harm to workers health.
3. To add automatic throttle and even, saves the workers.
4. Compact machine structure, simple operation, suitable for concrete operation in narrow space.
5. GZ-3 shotcrete machine obtains the invention patent and utility model patent. The shotcrete machine structure and spraying nozzle have new designs.
6. New spraying nozzle device, even concrete mixing, low rebound rate.
If you want to know more about shotcrete machines or have the same demand, please contact us directly (Email address: info@gaodetec.com), or check the hyperlink (http://www.gaodetec.com/shotcrete-machine/) for details.
More shotcrete machines show: