Portable mud pump for mud drilling
2019-03-21 11:04:56
Established in the year 2012, Gaodetec mud pump for mud drilling is the professional manufacturer, exporter and supplier of useful industrial machines. The range of our products consists of portable mud pump, mud pump for mud drilling, and matched mud pump spare parts .

Gaodetec portable mud pump for drilling have applications in many industries and are highly appreciated by our large client base majorly based in the countries of Southeast Asia, Mid-east countries, South Asian Countries, etc. We provide suitable products solutions as per our clients requirements so as to achieve complete client satisfactions. Gaodetec has a team of highly skilled personnel who expertise in their respective fields. And mature engineers team, with the skilled workers.



Drilling mud pump could be driven either by an diesel engine or electric motor or hydraulic motor. Depending on fuel and energy available on or near a drilling rig, electric motors or diesel engine are common. In some cases, hydraulic motor may be used. The drilling has a line of hydraulic power for the mud pump. Drilling mud pumps are packaged on skid type units which allow for easy removal and transportation from site to site.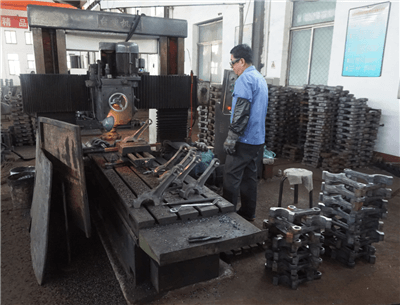 Gaodetec mainly produce mud pump matched with water well drilling, wire rope core drilling, core drilling, anchor dirlling, etc. Usually the portable mud pump for drilling flow do not expand 2000L/min. Most hot selling mud pump for mud drilling model flow is less than 1500L/min. BW series mud pump for mud drilling are available in stock. Different flow, pressure and power for option. Quality mud pump fluid end, powerful portable mud pump power end. This ensure the mud pump for mud drilling quality is guaranteed.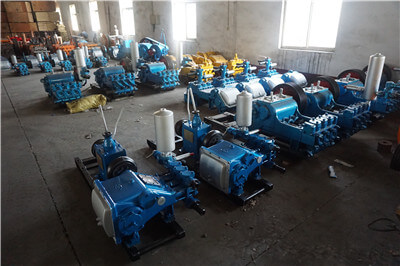 Need to have your own portable mud pump for drilling , please let us know the flow, pressure and machine power for it. Suitable model will be recommended. For more information about portable mud pump for mud drilling, please feel free to email us: info@gaodetec.com