Mini industrial hose peristaltic squeeze pump
2019-05-17 10:20:51
Mini industrial peristaltic pump working principle as follow:
The squeezing hose is arranged in a U shape in the pump body. When the slewing frame drives the squeezing wheel to rotate, the hose is elastically deformed by the pressing of the squeezing wheel, and a negative pressure is sucked into the suction port to suck the slurry through the squeezing wheel. Pushing, the slurry is discharged from the discharge port to form a pressure transfer of the slurry.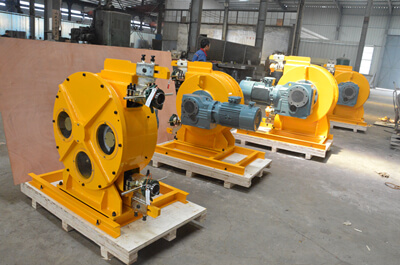 Mini industrial hose peristaltic squeeze pump
https://www.gaodetec.com/peristaltic-pump/gh76-915b-squeeze-hose-grouting-pump-for-tbm.html

Hose pump squeeze hose selection
Natural rubber (NR) has excellent anti-wear properties, generally resistant to light acid and ethanol, pumping medium temperature: -15 ° C ~ 80 ° C.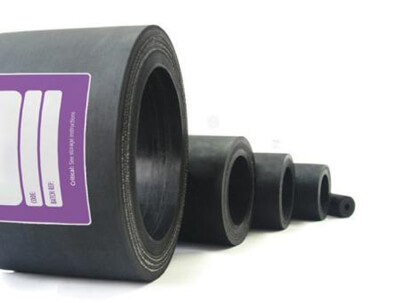 Natural rubber squeeze hose
Nitrile rubber (NBR) oil, grease, alkali, detergent, pumping medium temperature -10 ° C ~ 80 ° C.
Nitrile rubber squeeze hose
EPDM has excellent chemical resistance, especially resistant to ethanol and strong acid, pumping medium temperature -10 °C ~ 80 °C.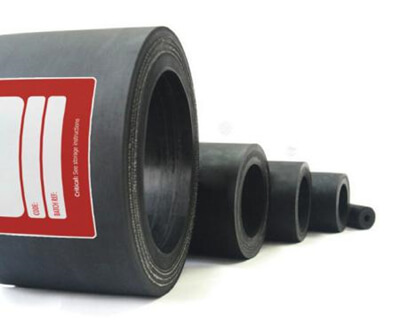 EPDM squeeze hose
Mini industrial hose squeeze pump installation and piping:
1. Hose squeeze pump installation
Be prepared to install the pump's work space and ensure have enough room for cleaning, flat working surface that not only has enough space for the pump to use, but also has enough access for your pump's service and piping.
2. hose squeeze pump piping
The arrangement of the pipeline should be as short as possible, straight, less curved or curved, the pipeline joints must not leak, the vertical pipeline should be fixed, and the diameter of the suction pipe should not be too small.
Precautions before starting:
1. Please ensure that the ambient temperature during the operation of the pump is not higher than 45 °C;
2. Ensure that the space where the pump is located is well ventilated, and it is convenient to discharge the heat generated by the pump and the transmission. Keep a certain distance between the motor vent cover and the wall to facilitate the cooling of the motor;
3. Ensure that there is enough space around the pump to facilitate the necessary maintenance;
4. Connect the power line, check whether the power supply, motor, and electric control box are leaking, loose, or short-circuited. Is the insulation performance meet the requirements? After installation, check whether the connection and connection of each component are tightly fastened, and the gear unit is lubricated. Whether the oil (recommended with N220 or N320 medium load industrial gear oil) is sufficient, and whether there is lubricating fluid in the pump casing;
5. After installation, clean the pipeline. It can be cleaned by pumping the cleaning solution. If the cleanliness is required, the sponge ball can be used. Insert the sponge ball into the suction port, and then pump the cleaning solution until the sponge ball comes out from the discharge port, and it can be repeated several times;