Piston and plunger drilling mud pump manufacturer
2018-10-23 09:09:46
The mud pump is widely used on most directional boring machines, and most drilling machine, such as water well drilling, jet grouting drilling, core drilling etc. The drilling mud pump uses piston liner or plunger packing technology. As the mud pump manufacturers, we frequently offer both types of pumps. In reality, the pump power end and fluid ends are identical. The difference is with the method used by the pump to displace the mud.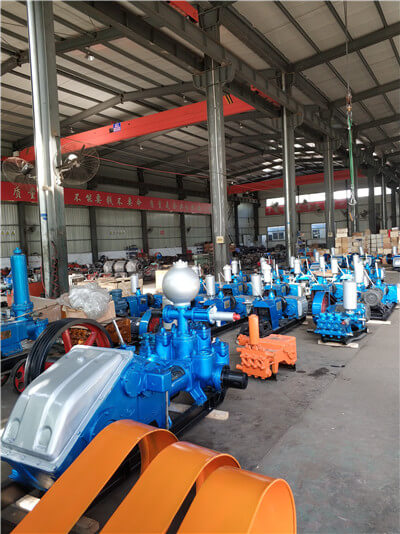 The plunger drilling mud pumps and piston mud pumps are all accepted used on mid-size and small boring machines. Mud pumps are a reciprocating piston/plunger device designed to circulate drilling fluid under high pressure down the drill string and back up the annulus. Usually, piston mud pump and plunger mud pump are used in well water drilling, core drilling projects, jet grouting drilling projects, some big mud pumps are used in oil well drilling operations etc.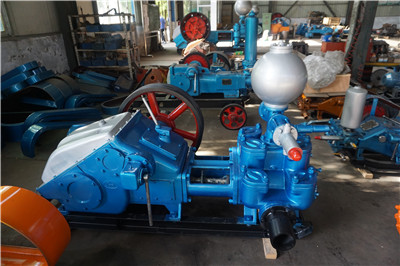 Mud pump packages are driven either by an engine or motor. Depending on fuel and energy available on or near a drilling rig, electric motors, or diesel engine, or hydraulic motor are common. Drilling mud pumps are packaged on skid type units which allow for easy removal and transportation from site to site. Other methods (eg. Trailer type with four wheels) are also available.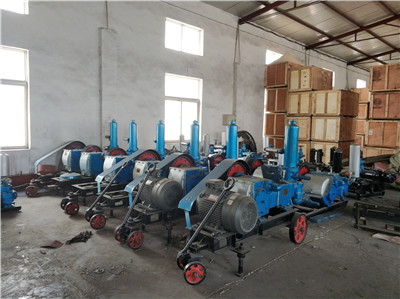 Gaode Equipment supplies the popular and widely used triplex mud pumps in the industry, which have excellent quality and competitive prices. Some of our engineers are in this field for more than 25years. Gaode Equipment triplex plunger and piston mud pumps could be also OEM. All of our triplex mud pumps and triplex mud pump parts meet the industry standards established by the ISO and CE certificate.



As a global supplier of quality piston and plunger drilling mud pump, we ship our products around the world. For more information about piston and plunger drilling mud pump manufacturer, please email us: info@gaodetec.com.