Peristaltic rotary hose pump for cement slurry for underground TBM applications
2023-09-08 11:47:28
This peristaltic rotary hose pump is designed for efficient pumping of grout in TBM applications. It is designed to meet the stringent requirements of underground tunneling projects.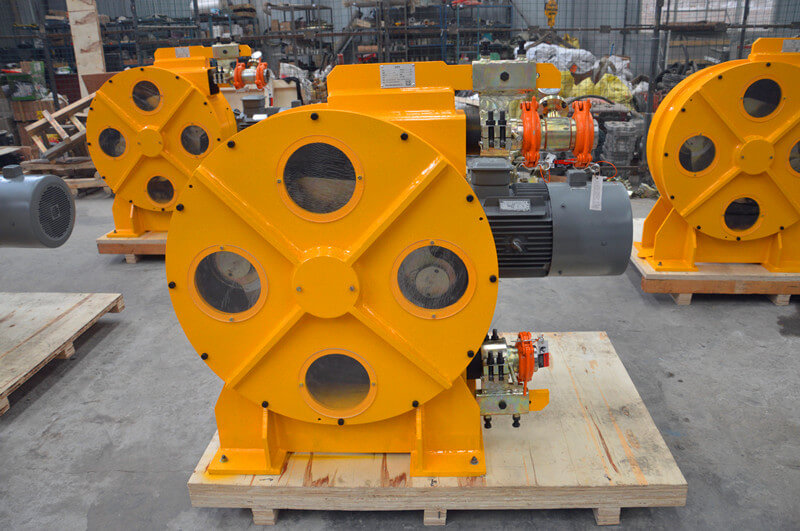 The pump adopts a peristaltic pumping mechanism, which utilizes a rotating rotor with rollers or shoes to compress a flexible hose, forcing the slurry through the hose.
The flexible hose used in this pump is resistant to abrasive materials like cement slurry and is designed to withstand high pressures and wear. The pump's design ensures that the cement slurry remains sealed within the hose, preventing contamination and minimizing maintenance requirements.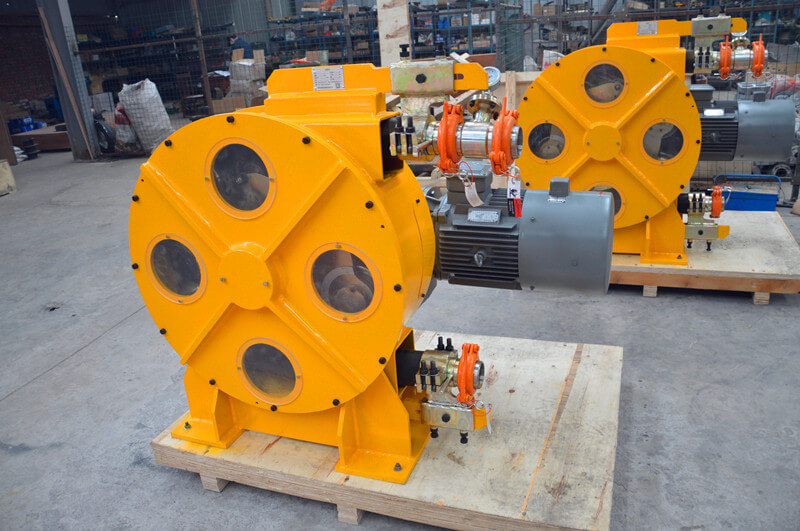 The peristaltic rotary hose pump is built to withstand the harsh conditions of underground tunneling, with rugged and durable construction. The pump is designed to fit into the confined spaces often found in TBM operations.
1. High Flow Rate: The peristaltic hose pump can deliver a high flow rate to keep up with the demands of cement slurry injection in tunnel construction.
2. Precise Control: Operators can control the flow rate and pressure to ensure accurate placement of the slurry.
3. Reversible Operation: The peristaltic hose pump can operate in both directions, making it versatile for various applications.
4. Low Maintenance: Peristaltic pumps are known for their minimal maintenance requirements due to the absence of complex mechanical components that come into contact with the pumped material.
5. Abrasion-Resistant Hose: The hose is designed to resist wear and abrasion caused by the abrasive nature of cement slurry.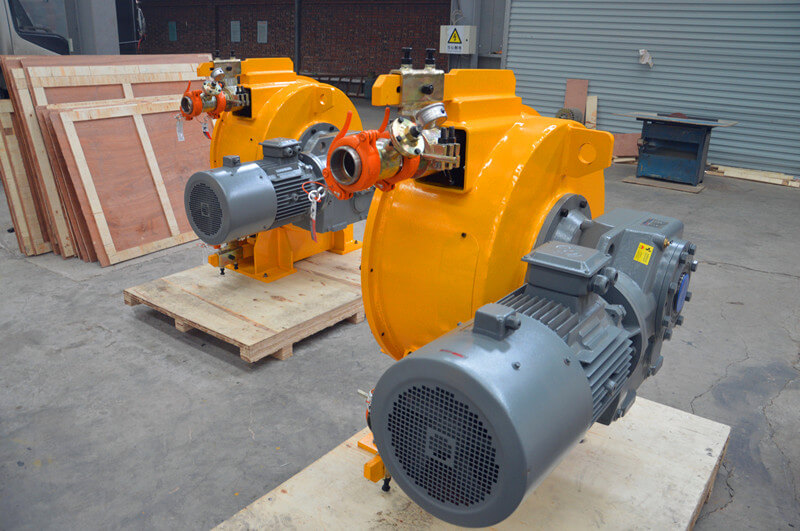 Emergency Stop: The peristaltic hose pump is equipped with an emergency stop function for safety in case of unforeseen issues.
Overload Protection: It includes overload protection mechanisms to prevent damage to the pump and ensure safe operation.
Tunnel Boring Machine (TBM): This peristaltic
rotary
hose pump
is specifically designed for cement slurry injection during TBM excavation in underground tunnels.
Mining: It can also be used in mining applications where the pumping of abrasive materials is required.
Increases efficiency and accuracy in cement slurry injection.
Reduces downtime and maintenance costs.
Enhances safety in underground construction projects.
Suitable for high-pressure and abrasive materials.
In summary, a peristaltic rotary hose pump designed for cement slurry in underground TBM applications is a specialized piece of equipment that plays a critical role in tunnel construction. Its robust design, precise control, and resistance to abrasion make it an essential tool for the successful completion of tunneling projects.