Hydroseeder with polyethylene tank for sale to Russia
2023-08-31 18:06:59
Yesterday, we shipped four sets of 2 cubic meter hydroseeders with polyethylene tanks to Russia from our factory. This is the second time the Russia customer has placed an order. This customer in Russia is very satisfied with our 2 cubic meters of hydroseeders with polyethylene tank.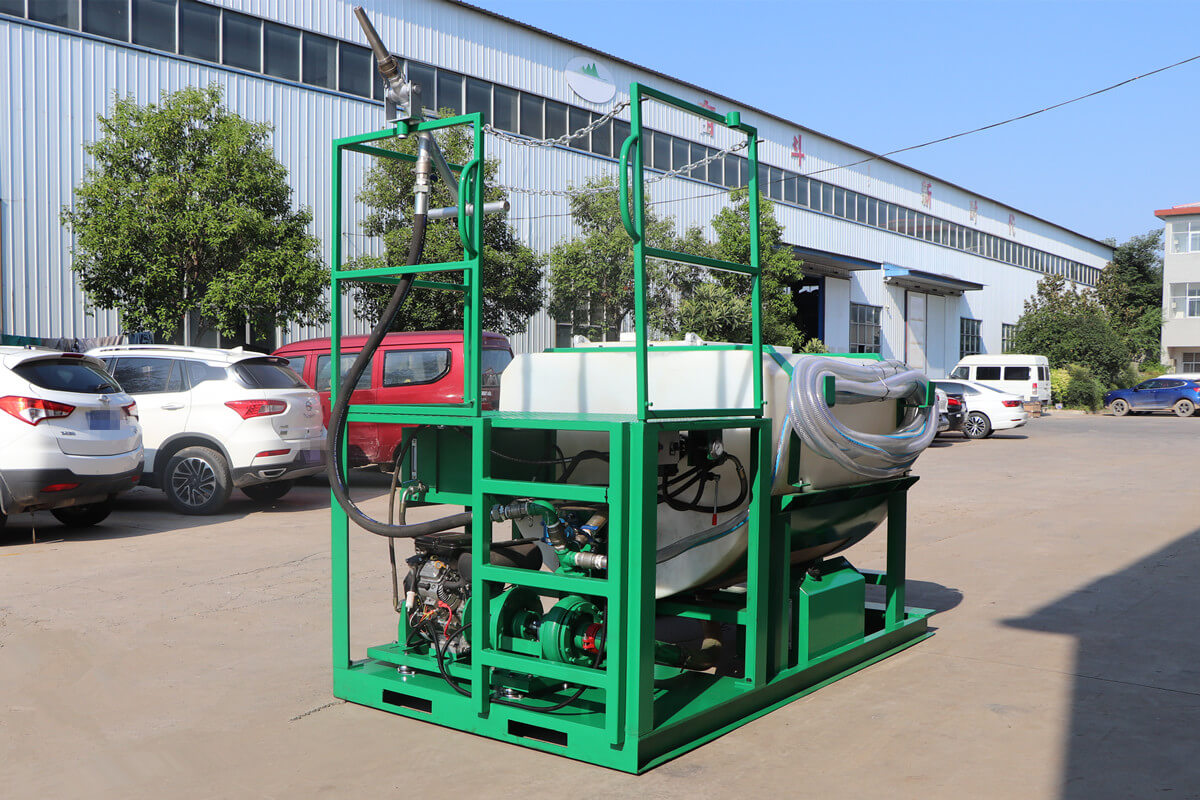 The four sets of GHS0217PT 2m3 Hydroseeder with polyethylene tank is an excellent machine for spraying challenging materials and heavy slurries. It combines the best features of jet and mechanical hydroseeders. The powerful paddle agitation allows for loading full bales without the need to break them up and enables quick mixing of thick hydroseeding slurries.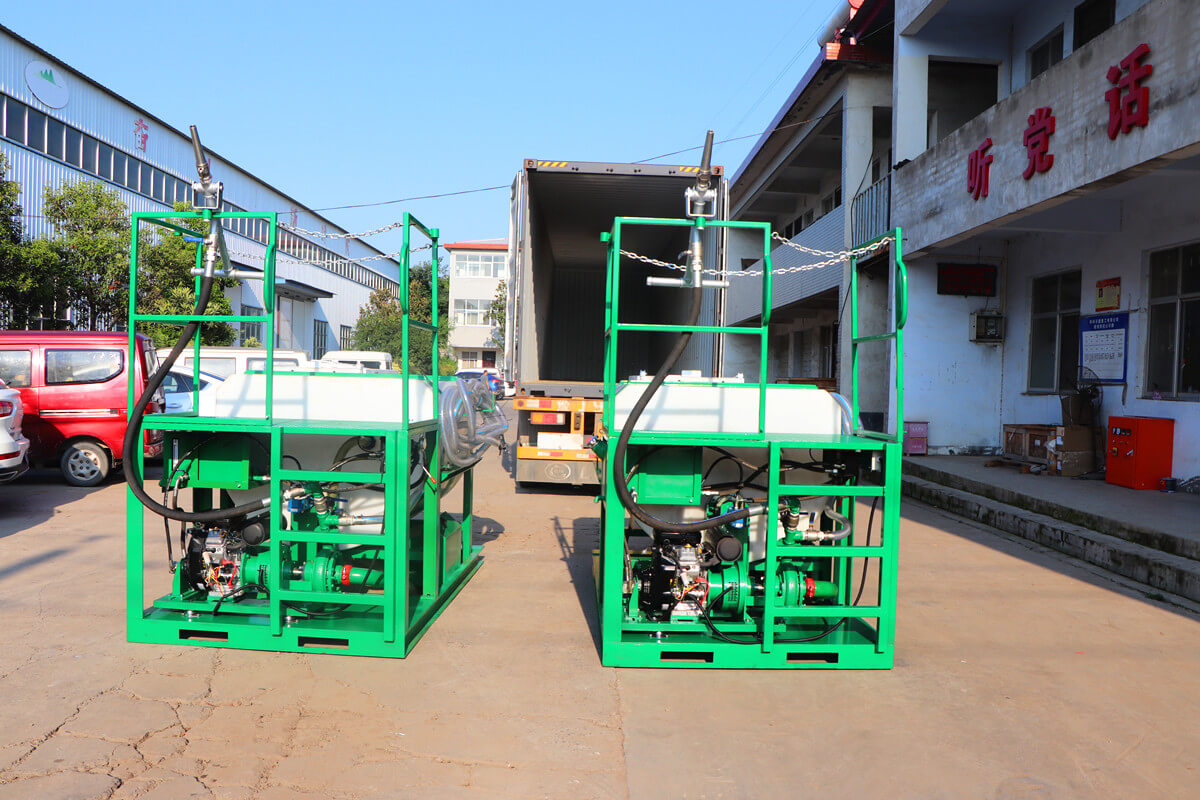 The GHS0217PT hydroseeder features a 23 H.P. BRIGGS STRATTON gasoline engine made in the USA, directly coupled to a 3" x 1.5" high-volume, high-pressure centrifugal pump and an oil gear pump that drives the aggressive mixing paddle. The platform and tower gun are included as standard equipment. Additionally, it comes with 60m of DN32 hose with free flow couplings mounted on hose holders on the side of the tank. The package includes three nozzles: one wide hydroseeding nozzle, one straight distance nozzle, and one trim nozzle. The tower gun has a spray distance of approximately 28m.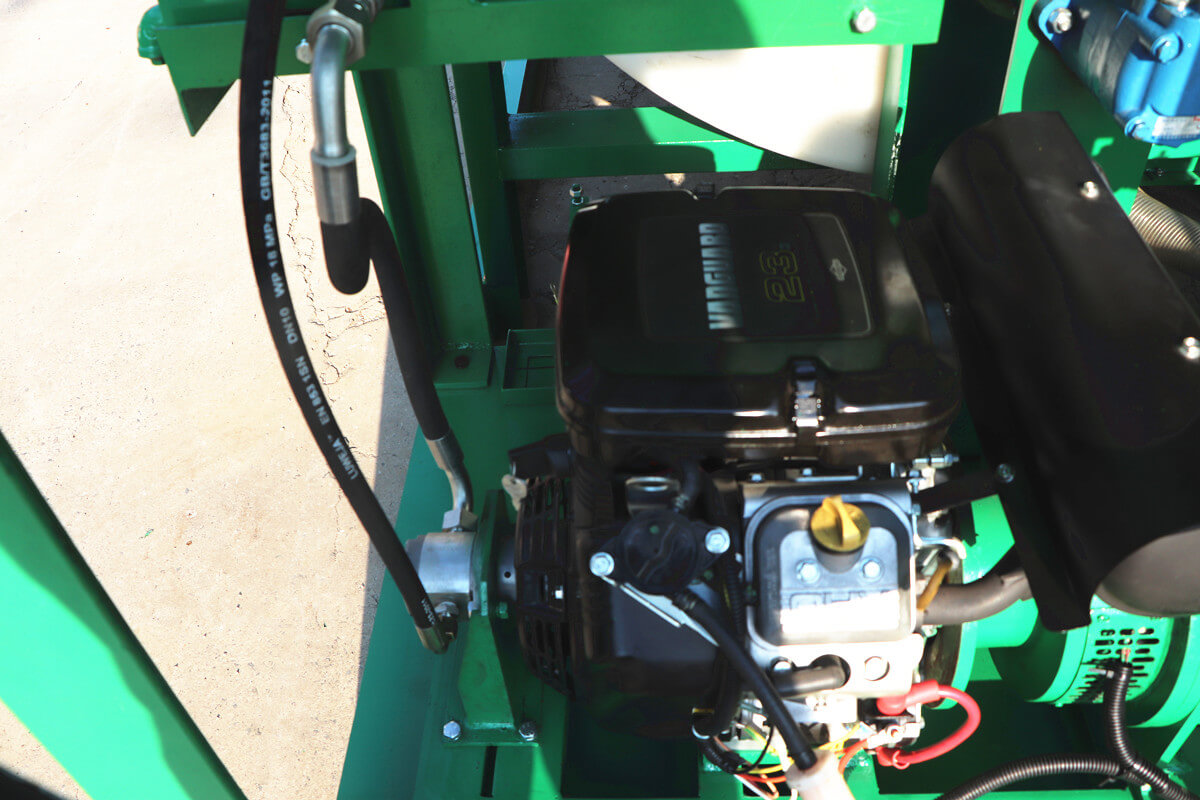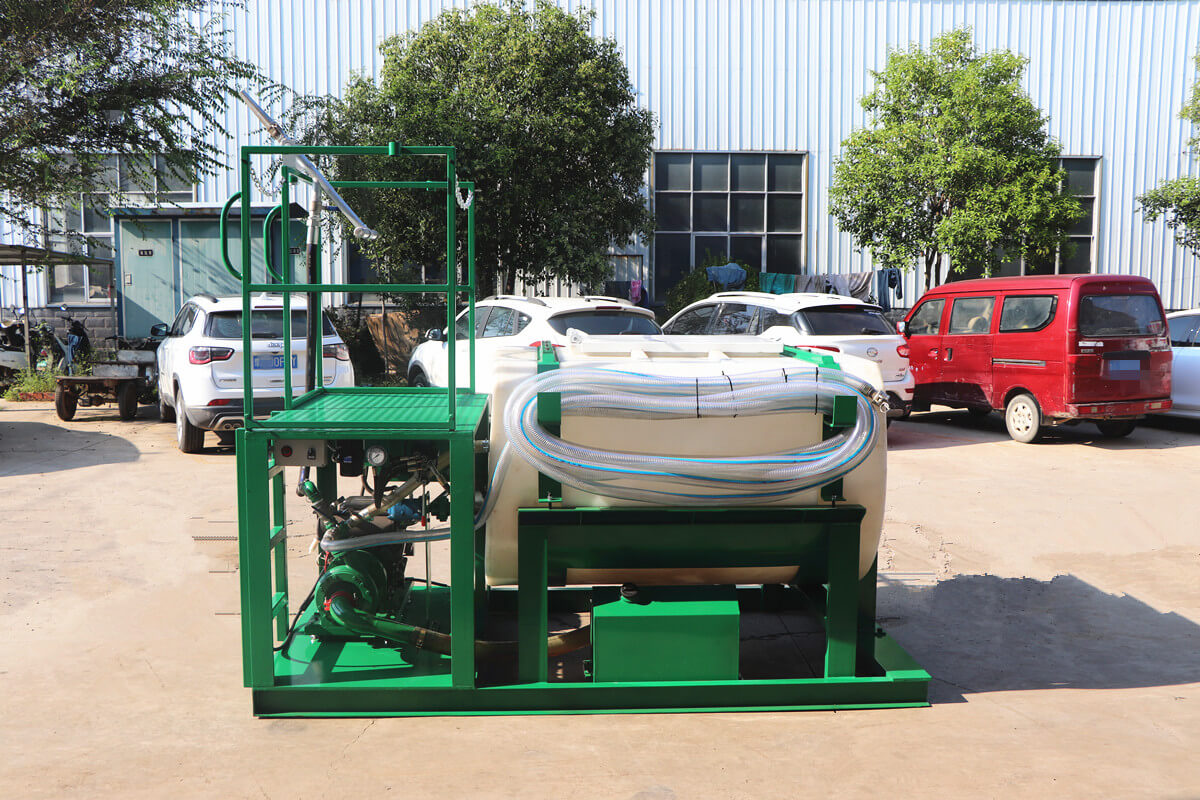 The high-pressure centrifugal pump can operate the unit independently as an agitator (self-circulation) and machine. The gear pump relies on the hydraulic system to drive the paddles, making it a simple, reliable, and easy-to-service drive system.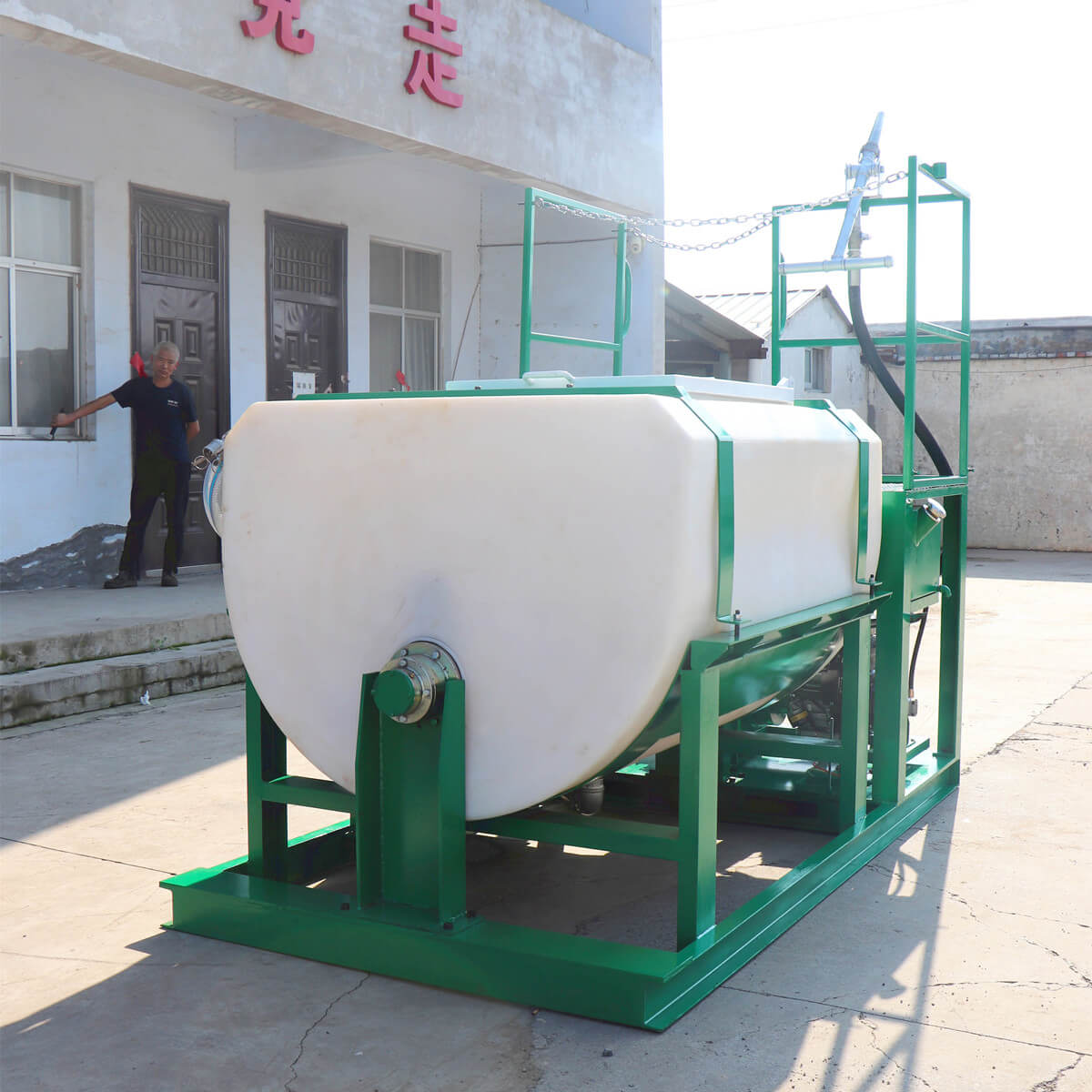 The polyethylene tank used in the hydroseeder ensures rust resistance. The GHS0217PT hydroseeder is designed in a way that the robust poly tank serves only as a carrier for the slurry. The bearings and agitator shaft are fully supported by heavy structural steel supports, eliminating any stress on the tank. The entire mixing system can function without the tank, making it a durable and low-maintenance unit.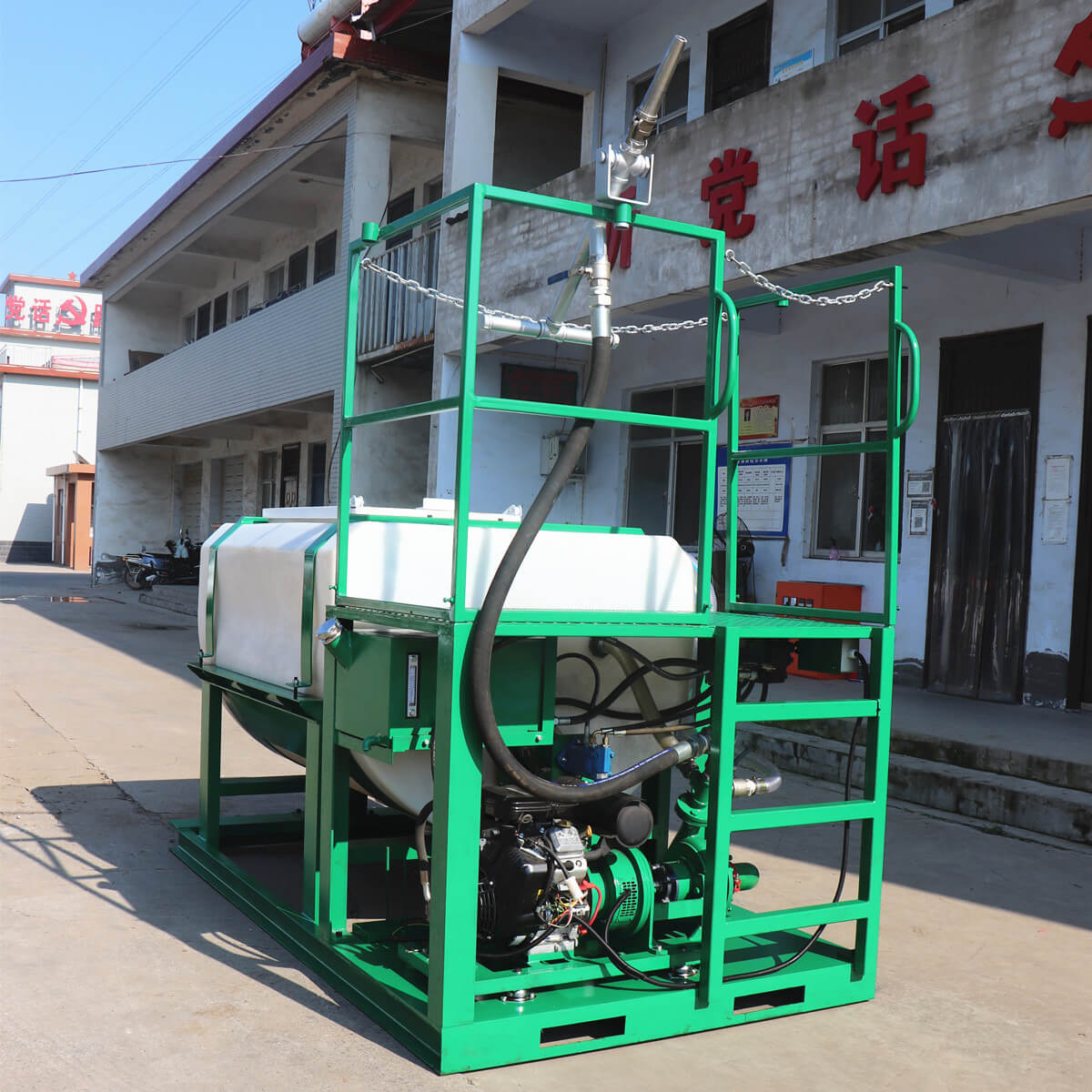 The GHS0217PT hydroseeders with polyethylene tanks offer a combination of portability, power, and flexibility, making them ideal for contractors, garden designers, and maintenance personnel. They are suitable for various applications and can be shipped to Russia. These hydroseeders with 2m3 2000L 500 gallon volume polyethylene tank are suitable for handling seeding work in large gardens, landscaping projects, and delivering professional-quality turf and turf effects.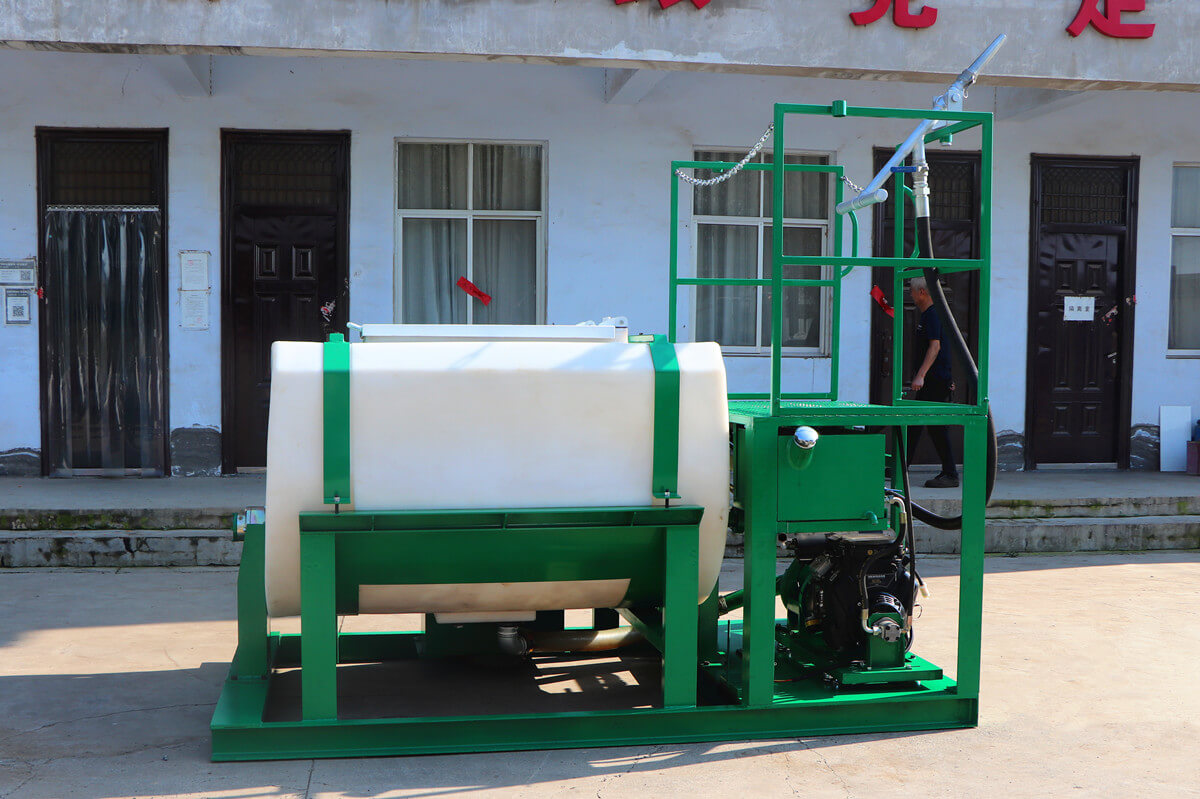 The polyethylene tanks are durable and resistant to corrosion, ensuring long-term performance. Our hydroseeders are designed to spray a mixture of seeds, mulch, fertilizer, and water onto the desired area, promoting effective vegetation growth and erosion control.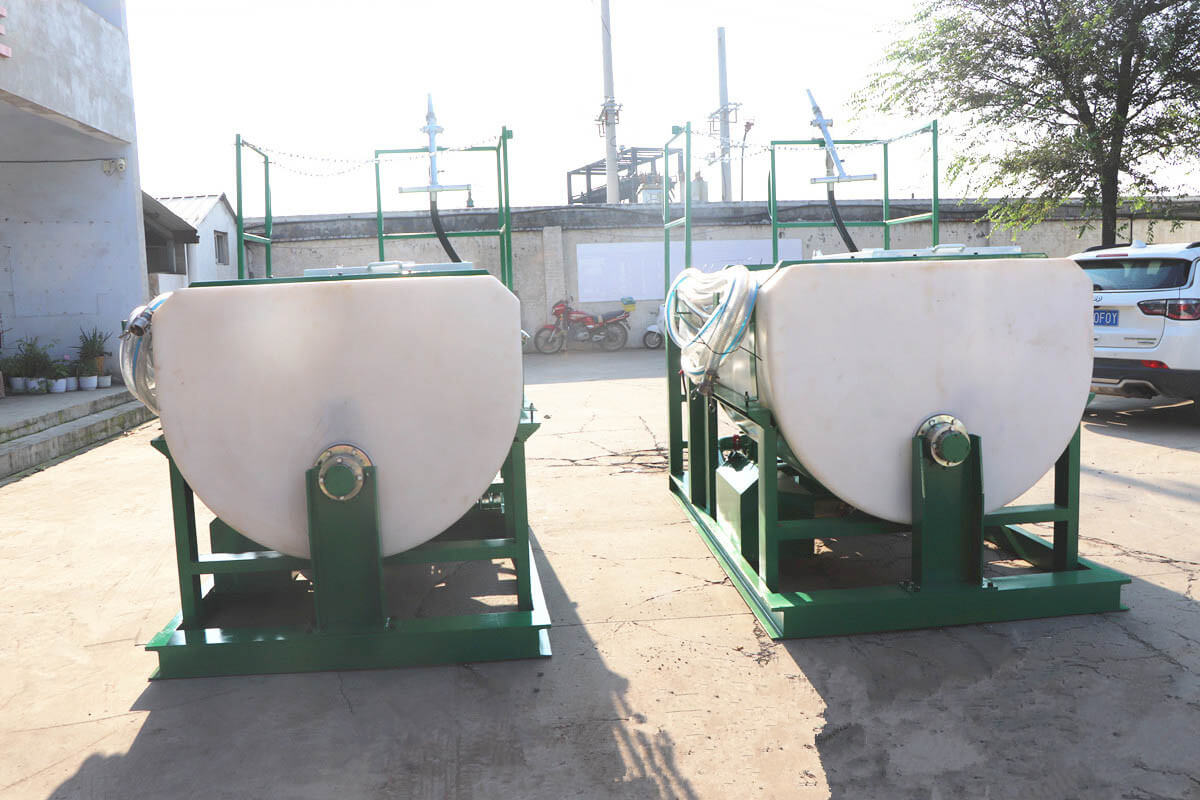 The 2 cubic meter hydroseeders with polyethylene tanks are commonly used for lawn repair and trimming work, residential lawns, small parks, gardens, baseball fields, public areas, nurseries, cemeteries, and other similar locations.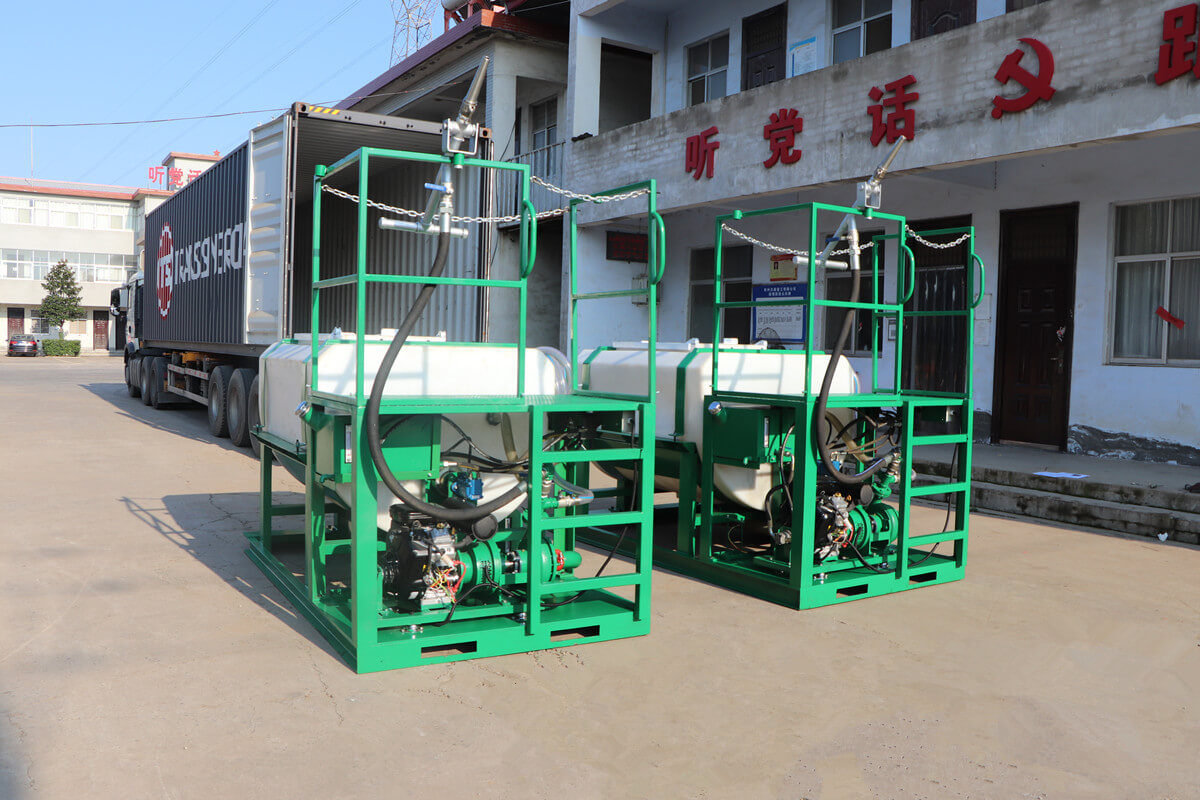 If you're interested in purchasing a small 500 gallon hydroseeder with a polyethylene tank for your project in Russia, please provide us with your specific requirements, and we will be happy to assist you further. We also offer customization services, including tank capacity, tank material, wheels, engine, hose reel, ladder, and more. And also we can customize products according to your requirements. Email address: info@gaodetec.com