Peristaltic hose pump head supplier
2019-09-14 19:01:31
The peristaltic hose pump, called a peristaltic hose pump head, works in the same way as the human digestive peristaltic system. Usually industrial hose pumps are mainly composed of pump rooms, rotors, rollers, idle rollers, extrusion hoses and drive units. The extrusion hose is U-shaped in the pump room and deforms when the rotor drives the drum to rotate. After the roller rotates, the deformed hose recovers through its elasticity.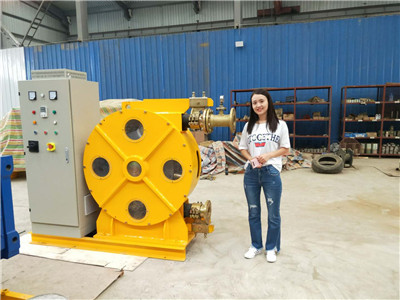 Therefore, the negative pressure in the hose is generated, the slurry is drawn in and discharged through the outlet under the push of the roller, resulting in the pressure transfer of the slurry.
How the peristaltic hose pump works Hose pumps are widely used in chemical, paper, printing and dyeing, food, construction and other industrial projects.
Usually only the extrusion hose is required to contact the material, which can be changed depending on the characteristics of the pumping material.
Compared to other types of pumps, hose pumps have some outstanding features, such as:
No seal, no valve;
Self-absorption;
Simply replace the hose;
Dry operation without damage;
There is no contact between the product and the mechanical components.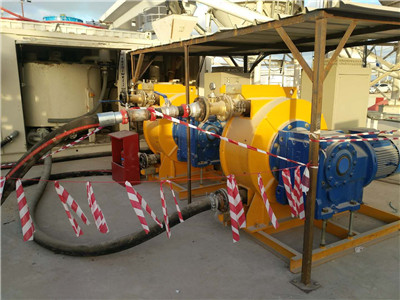 Easy to maintain and low cost. As a peristaltic hose pump head supplier, Gaodetec Company offers its customers natural rubber hoses, butyl rubber, EPDM, food grade and French Treborg hoses according to different projects. In China, we are the designated hose pump supplier of China Railway Engineering Equipment Group Co., Ltd., mainly used for TBM's bentonite pumping in urban subway projects. At the same time, we also provide OEM hose pump heads for U.S. customers, Mexico, Russia, Jordan, Bangladesh, etc.


And provide better feedback to our customers for more information about hose pumps, please visit our company's website at www.leadcrete.com. If you need a hose pump, please tell us the output capacity and operating pressure you need. You can tell us what your local voltage.

If your workplace is remote and inconvenient to get electricity, we can also provide you with a diesel peristaltic hose pump head.