Waterproof injection plant for underground
2023-10-02 17:21:55
The waterproof injection plant equipment includes grout pumps, grout mixers and agitators. A grouting device is a device that combines a blender, agitator, and grout pump. The special mixing effect of cement or bentonite with water is archived in the blender by the high turbulence generated in the pump shell. This is turbulence with high shear forces that separate cement or puffed soil particles to form a fully hydrated suspension.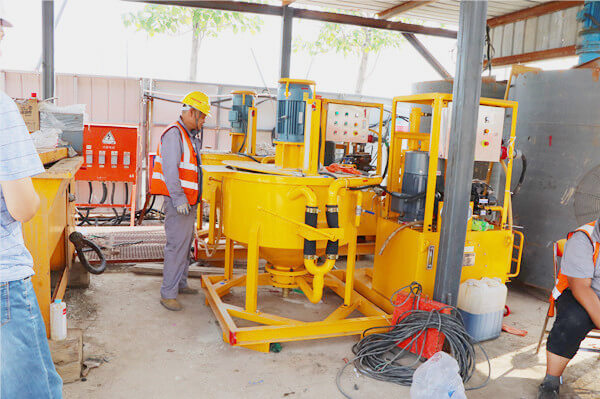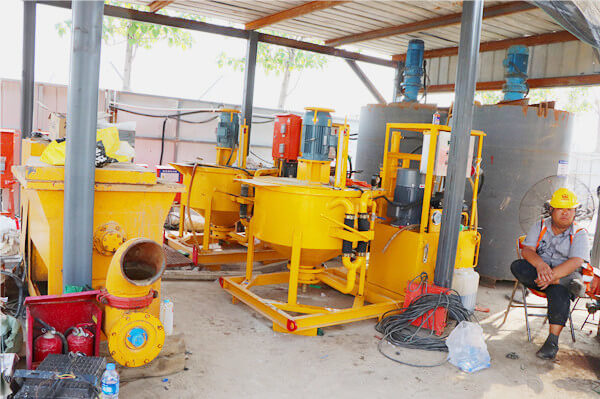 Waterproof injection plant can be used for soil grout, foundation stabilization, waterproofing, tunnel lining, underwater foundation, bridge surface, deep well casing, slope line grout, etc.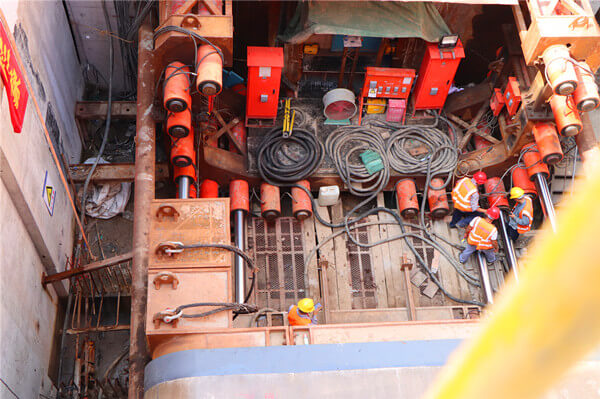 The waterproof injection plant for underground for sale has the following characteristics:
1. Slurry pressure, displacement is not grade adjustable.
2. Vertical pump body, small size, light weight, easy maintenance.
3. The slurry pump continuous discharge, pulse is small.
4. Consumables are few, low maintenance costs.
5. High-speed grout mixer vortex pulping, pulping uniform, fast.
6. Pulping machine and blender switch using extrusion handle, safe and reliable, easy to operate.
7. The motor has overload protection function. The hydraulic system has oil temperature overheat protection.
8. With high speed and low speed two functions, can be switched through the ball valve.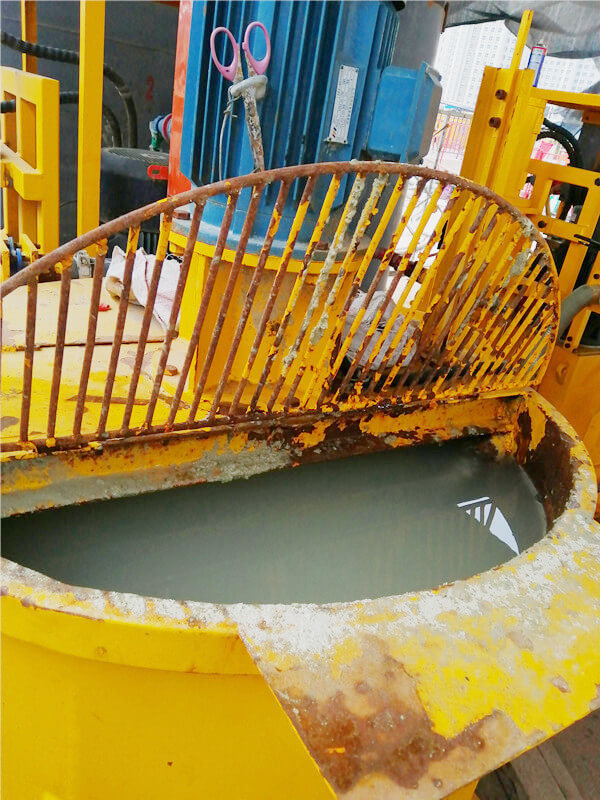 The sale of waterproof injection plant for underground has the following advantages:
1. The inner wall of the work barrel for special plating treatment.
2. Well-known hydraulic components at home and abroad.
3. The box is made of thickened steel plate, high reliability, long service life.
4. The bottom of the tank overall stamping structure.
5. Special welding process;
6. The electronic control box using thickened steel plate and standard Schneider electrical components.
7. Standard seal, to ensure excellent sealing quality.
8. Paint after blasting, beautiful appearance.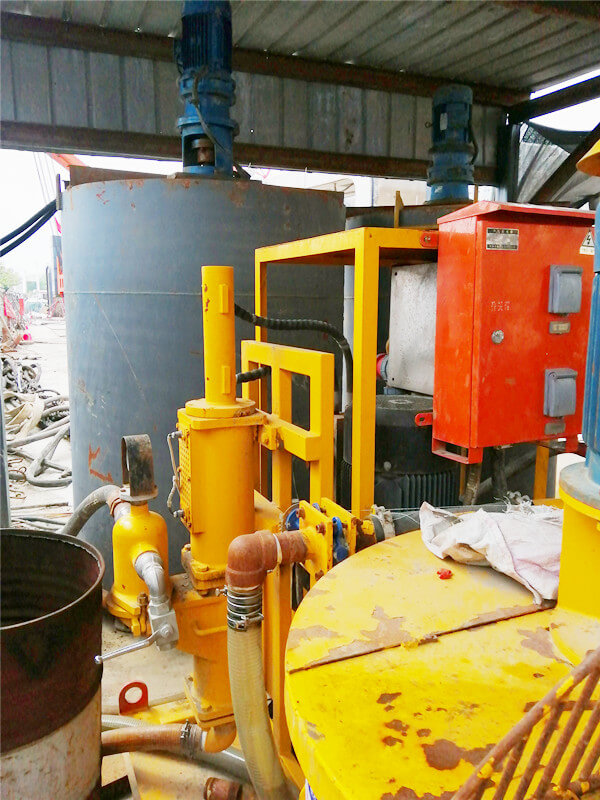 We have tens types for advanced waterproof injection plant for underground, so could offer suitable type and best solution according to your demands. We also support customization if you have special requirements. So please contact us for more information of advanced waterproof injection plant for sale!!!