Industrial hose pump in the construction industry
2019-10-10 10:48:46
The industrial hose pump has excellent characteristics, such as no seal, no valve, dry operation without damage, no contact between the product and the mechanical parts, only the hose is in contact with the material, so it is widely used in the construction industry.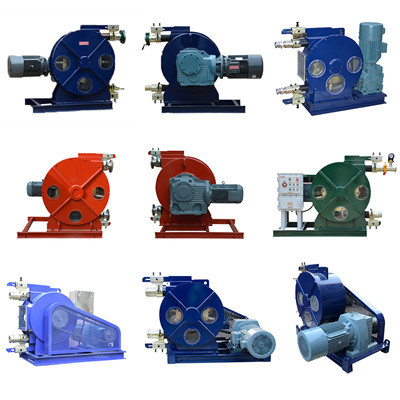 The industrial hose pump has a special rubber hose with smooth inner wall and strong strength. The rubber hose is pressed and squeezed along a rubber hose through a pair of pressure rollers to flatten the hose. This rotation allows the medium to be transported in one direction without There is backflow, after the hose is transported, under the force of the flattened hose and the force of the side guide roller, the hose is restored to its original state. At this time, a high vacuum is generated in the hose to suck the medium into the lumen again; the medium is then discharged from the tube under the subsequent pressure roller press. As a result of this week, the medium is continuously sucked in and discharged.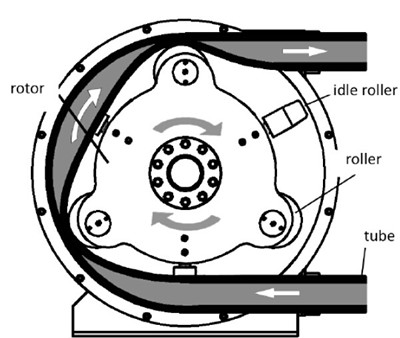 The industrial hose pump is equipped with NR hoses for excellent wear and pressure resistance up to 2.5MPa and is suitable for conveying some highly viscous fluids with particles. This industrial hose pump is used to pump ceramsite, mortar, concrete and other building materials at the construction site.



Industrial hose pumps are more cost-effective in other construction equipment, and the initial investment of the pump is relatively large, but only the hoses need to be replaced in the later supplies. The hoses are relatively cheaper, and the hoses are relatively easy to replace. Many, the price of a hose pump may be slightly more expensive than other volumetric pumps, but hose pumps are overwhelming in terms of subsequent downtime, downtime intervals, and acquisition costs for ancillary equipment. Replacing the hose is only half an hour or less, and it can be solved at the installation site.


We can also change different high quality hoses depending on the material being transported, so that we can meet the needs of customers to deliver different substances. If you would like to purchase an industrial hose pump with excellent performance, please feel free to contact us. Email address: info@gaodetec.com