Cell concrete making machine for sale
2019-10-09 18:24:17
Cell concrete making machine is more and more popular all over the world. Cell concrete making machine can be used to make cell concrete houses, cell concrete bricks or blocks, cell concrete walls, cell concrete panels, cell concrete tunnels, cell concrete roads, cell concrete bridges, cell concrete roofs, cell concrete floors, cell concrete subways, etc. And cell concrete making machine has been used in over 40 countries.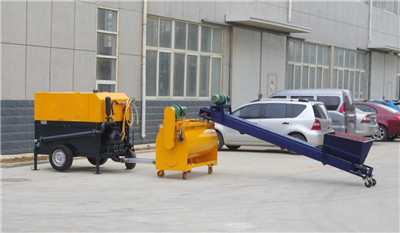 Features of our cell concrete making machine:
Duplex full-hydraulic driven system of the cell concrete making machine to ensure high output pressure for high-rise construction
Automatically control the proportion of the various components, density of foaming cement easy to be adjusted
High-quality wear resistant components for long service-life and also provide after-sales service security installed with walk round, can move on the ground or mounted on the truck
Air cooling system of the cell concrete making machine, without dependence of external water
Equipped with wired remote controller, easy to operate
The cell concrete making machine can be used as cement foaming machine and mortar pump.
Applications of cell concrete making machine:
1. Ideal cell concrete making machine for light foam cement producing, applied for large area field of insulating layer in floor heating constructions, with daily 5000m2(3cm high) capacity, vertical conveying distance 120m, horizontal 800m, flexible density at 250-1600kg/m3. The surface will flow smooth naturally.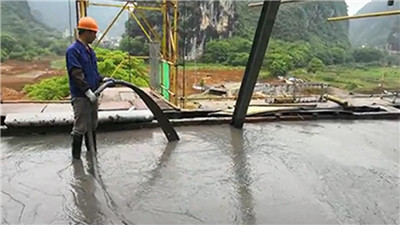 2. Cell concrete making machine can be applied for roof insulation constructions. The foam material used in roof insulation is with warm keeping, heat insulating function, it's effect is 20-30 times the ordinary material, which keeps the room temperature of top floor the same as other floors, warm in winter and cool in summer.
3. Cell concrete making machine can be used in producing various specifications of cement foam board, cement foam bricks and external wall insulation material. Also applied for insulation, moisture proofing, anticorrosion of water, heating and transmission oil pipeline, insulation of low temperature cold store and refrigerated depot section, can also be used in filling tunnel and mine internal voids etc.


We supply and sell different kinds of cell concrete making machines, if you need the cell concrete making machine and foam agent, please feel free to contact us. Email address: info@gaodetec.com