High Pressure Hydraulic Filter Press For Sale
2018-12-08 09:17:41
The high pressure hydraulic filter press is consist of the main unit (rack and filter chamber), hydraulic components and electrical parts. This hydraulic filter press for sale in many countries, it is very popular.
The main machine of hydraulic filter press: the main body is consist of two pieces beams, the two ends of which are respectively fixed on the two sides of the thrust plate and the hydraulic cylinder block to form a frame.
Vertically placed on the left and right beams, a plurality of filter chambers consisting of a filter frame, a filter plate and a filter cloth are arranged in sequence; and the beam can be moved horizontally along the beam. The pressure plate is hinged to the piston rod.
The piston of the hydraulic cylinder is driven to move back and forth, and the filter frame and the filter plate are pressed to reach the hydraulic working pressure, and the rotary lock nut is locked to maintain the pressure.
Then turn off the motor and you can filter the feed.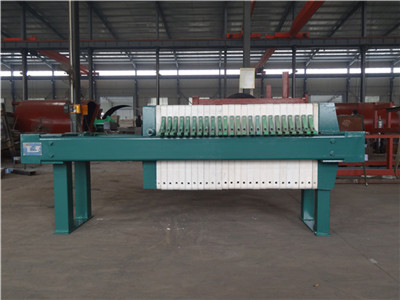 Hydraulic components are consist of hydraulic components (tank and oil filter), hydraulic pumps, valves, hydraulic cylinders and piping.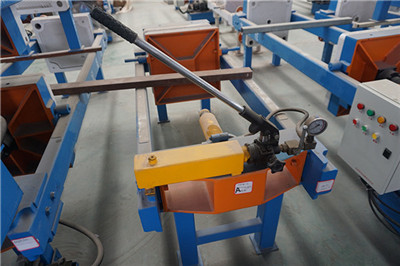 The electrical components are mounted on the right side of the tank and the operating elements are mounted on the right side of the cylinder block.