Gaodetec Equipment is an industry and trade company with ten years of manufacturing experience. It manufactures and sells various types of mixers, such as diesel mixers, electric mixers, planetary mixers, refractory mixers, etc. Among them, our best is also High quality diesel concrete mixer for sale, which is exported to many countries. I will show it to you next.

This
high quality diesel concrete mixer
is our high quality concrete mixer. Our customers in Southeast Asia often buy the whole cabinet like us. Due to the operability and convenience of this machine, this product has become our hot product. It can show you its inside. There are several rods inside, which can break up the concrete when mixing, prevent adhesion, and get sufficient mixing. When unloading, you can rotate the support by hand, let the mouth of the bucket face down, and pour out the concrete easily.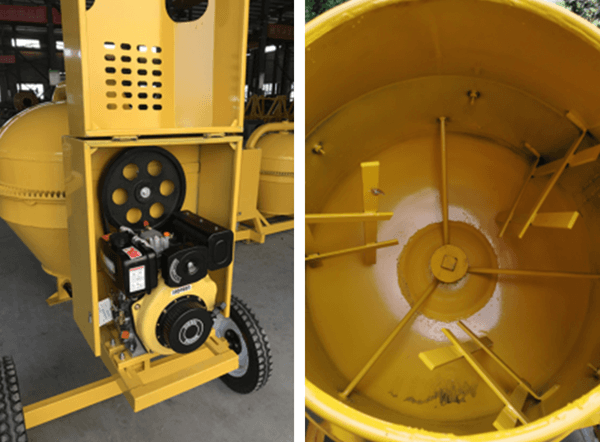 Our
high quality diesel concrete mixer
for sale is guaranteed for one year. In addition, our machine comes standard with 2 wheels, and 4 wheels are available for purchase. In addition, we have 350L, 400L, 500L, 600L, 750L 800L and other diesel engine models. If you want to get more or recommend your project to use, please contact us. Email address:
info@gaodetec.com