Grout mixing plant for sale UAE
2021-10-19 18:08:12
Grout mixing plant for sale to UAE mainly use in tunneling, microtunnelling / pipe jacking / directional drilling, anchoring, dam construction, diaphragm walls / slurry walls and soil mixing (deep mixing).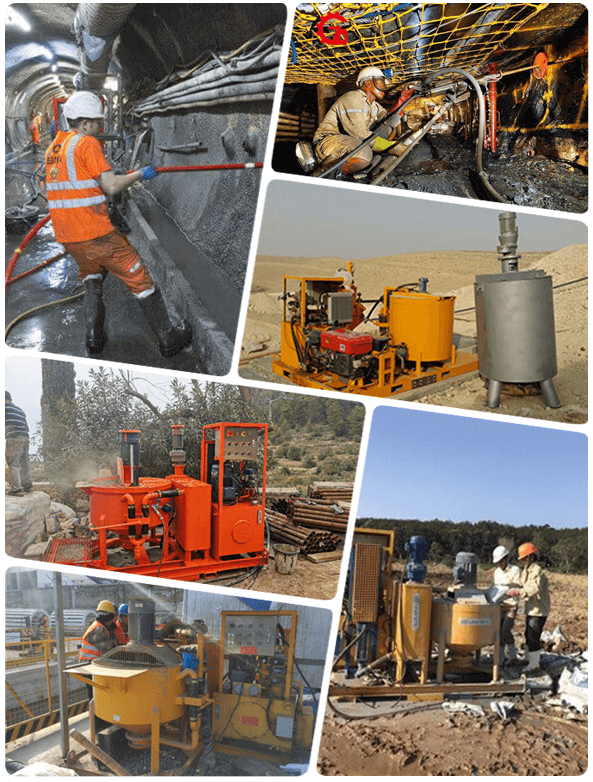 The grout mixing plant for sale has following advantages:

1. Grout mixer and agitator switch by using squeeze handle, easy to operate, safe and reliable.
2. Continuous output with small pulse or kicks or jerks
3. Grouting pressure and flow both could be adjust step-less.

4. High speed vortex mixers ensure mixing evenly and quickly.
5. The motors with overload protection function,
6. Les spare parts make sure the grout plant with low maintenance costs.

7. The hydraulic system with oil temperature overheating protection.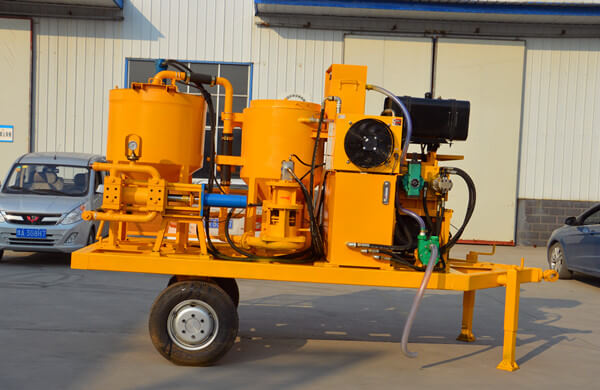 In one word, the
grout plant for sale UAE
is with simple structure, compact size, light weight, easy maintenance etc. features in one.
The grouting technology will improve the soil strength and the modulus of deformation. It will decrease the soil permeability, improve the anti- permeability. This is widely used during the microtunneling and tunneling projects. During the grouting projects, colloidal g
rout mixing plants
are the necessary equipment.


The

UAE grout mixing plant

was used for:
Civil engineering - dam, tunnel, subway, mine, soil nailing wall, curtain, anchor, cable trench and anchor grouting;
Building structure - building and bridge repair, foundation reinforcement, slope support, soil compaction, rock grouting;
Engineering - underwater foundation, offshore platform, coast foundation grouting reinforcement;
Mine application - roadway reinforcement, backfill, waterproof grouting.

The combination of the colloidal grout mixer, grout agitator with a grout pump will form the g
rout mixing plant
units. The grouting unit is a very versatile and efficient type of equipment. It is well designed to firmly press cement mixture into any grounds or structure that needs repair or construction. You can use a grout mixer and pump whenever you need to save yourself some time and money. This is because the grout mixer and pump can complete the job quickly and efficiently.

Grout mixing plant for UAE is a popular method of soil stabilization for retention of slopes. A series of angled holes are drilled and grouted up with reinforcement. Unlike anchors, the reinforcing bars are not post tensioned. In many cases the slopes are very steep and only light weight equipment can be used. Light-weight portable drills and grout plant are ideal for this drilling soil nailing application.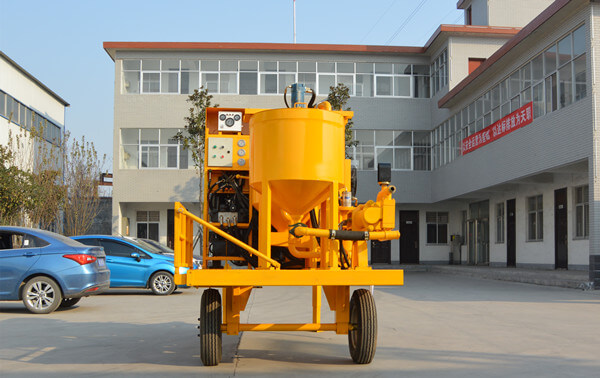 Main features Grout mixing plant for sale UAE:
1. G
rout plant for sale UAE is s
uitable for grouting plugging project of high pressure and large displacement.

2. G
rout mixing plant for sale is s
imple in structure, can regulate timely and accurately.

3. G
rout mixing plant UAE h
as no overpressure problem.
4.
UAE grout mixing plant c
an adjust its output and working pressure by continuously Variable adjustment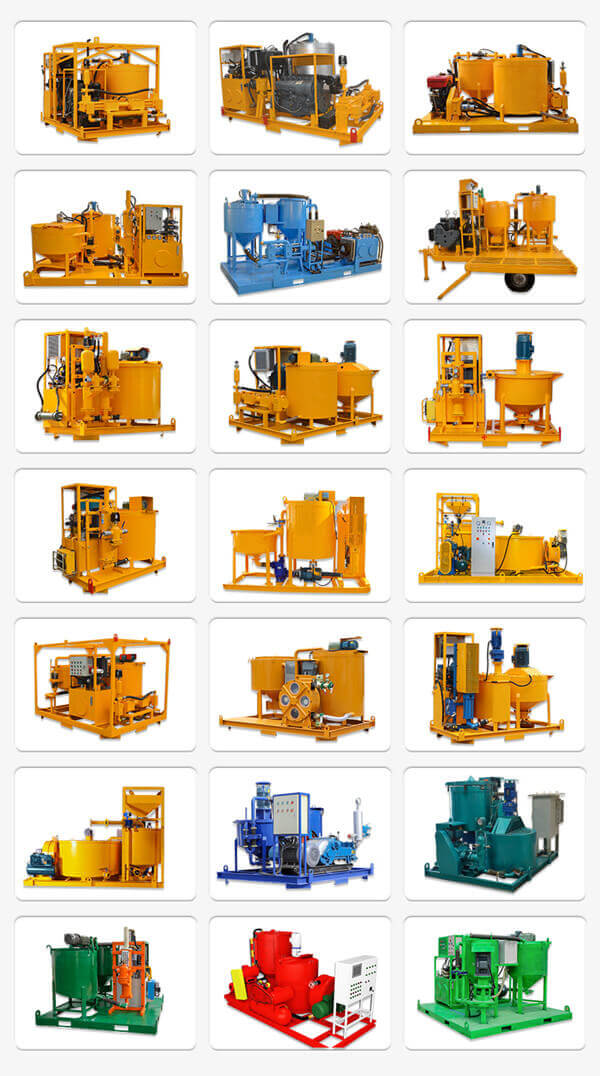 Our services for Grout mixing plant for sale UAE:

1. If there is any problem, we will reply within 24 hours.
2. Provide guidance for installation, operation and maintenance.
3. Provide all spare parts to our customers. We also have a lot of spare parts inventory that can be quickly sent to you.
4. The Engineer may assist in the installation and training of personnel at the overseas work site.