Grout plant for work in offshore subsea grouting
2021-08-04 10:10:32
As a professional grout plant manufacturer, we can offer you a suitable solution in tunneling, micro tunneling / pipe jacking / directional drilling, anchoring, dam construction, diaphragm walls / slurry walls and soil mixing (deep mixing), even offshore subsea grouting.
Gaodetec grout plant series including piston type, plunger type and squeeze hose type. Diesel power and electric power grout plant is provided for better used in varies conditions.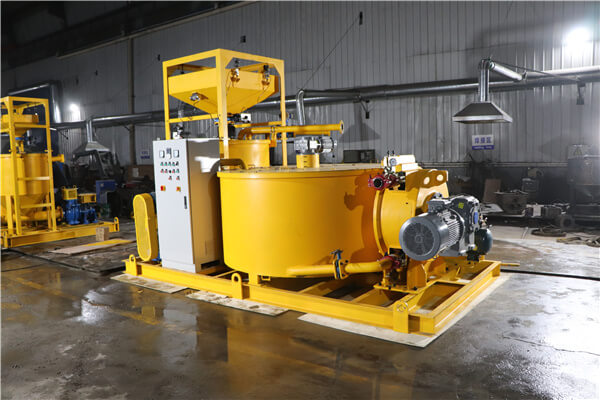 We provide complete and tailored solutions for managing the integrity of submarine pipelines. Our team of engineers works closely with customers to implement cost-effective pipeline free span mitigation measures to ensure the bottom stability of their submarine pipelines.
Grouting plant equipment is a compact grouting device designed to weigh and mix water and dry cement and prepare high-quality slurry for grouting bag filling and various other grouting works. The equipment includes surge tank, mixing tank, circulating pump, storage tank and grouting pump, and grout plant for work in offshore subsea grouting is equipped with pipeline, weighing system and control panel. These accessories are mounted on 4 mtrs. X 2 meters. X 2.5m. Container skid with operating platform.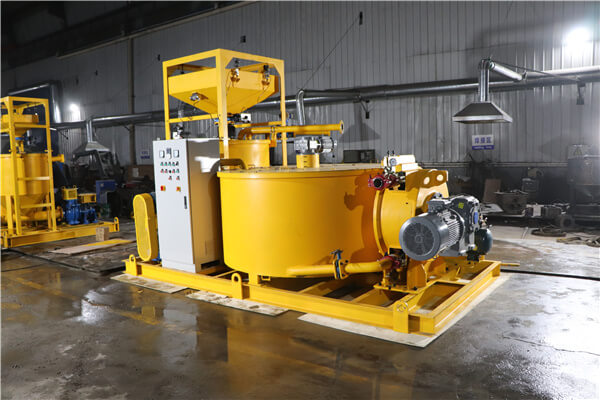 Operation of grout plant for work in offshore subsea grouting:
The required amount of water is conveyed to the mixing tank through a direct water pipe. The required amount of dry cement is pneumatically transferred from the storage bin to the surge tank installed on the top of the mixing tank. Slowly add the weighed dry cement from the surge tank to the water collected in the mixing tank by manually opening the outlet valve of the surge tank. The cement and water in the mixing tank are fully mixed by operating the motor-driven agitator / agitator and circulating pump until the required mud density is obtained. The sample test of mud is carried out several times by mud balance to confirm the density. After confirming the required density, transfer the prepared slurry to the storage tank through the circulating pump. The prepared slurry is kept homogeneous and the same density through the mixer / mixer in the storage tank until the grouting bag is pumped out by the grouting pump.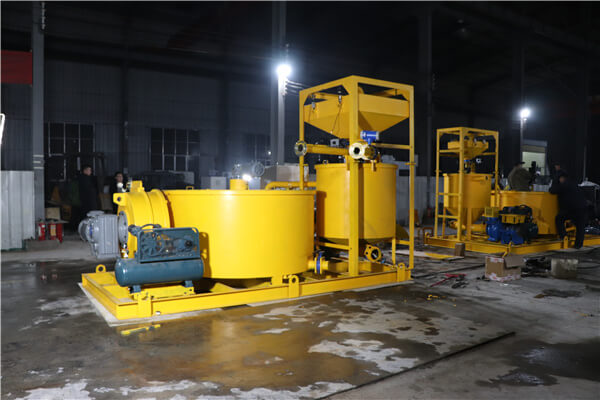 1. Continuously output small pulses or kick or jump.
2. The grouting pressure and flow can be adjusted steplessly.
3. High speed vortex mixer ensures uniform and rapid mixing.
4. The grouting mixer and mixer switch adopt extrusion handle, which is easy to operate, safe and reliable.
5. The motor has overload protection function.
6. The hydraulic system has oil temperature overheating protection.
7. There are few spare parts to ensure the low maintenance cost of the machine.
In a word, the grout plant for work in offshore has the characteristics of simple structure, compact volume, light weight and convenient maintenance.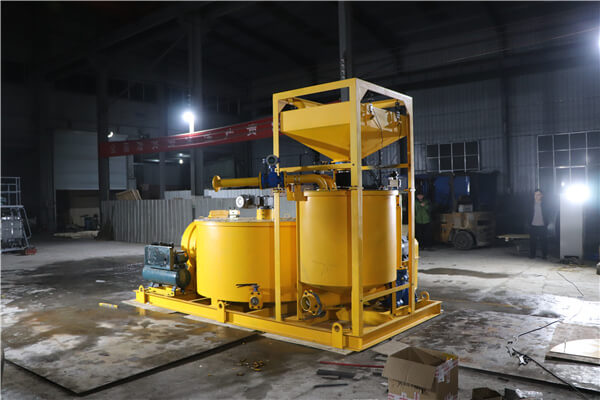 For more information about grout plant for work in offshore subsea grouting, please email us. Email address: info@gaodetec.com. As a grout plant manufacturer, OEM is available. Suitable grout plant machine and suitable solution will always provide.