Grass seed planting equipment
2018-05-29 11:42:59
Grass seed planting equipment is a process where seed and any combination of fertilizer, lime, biostimulants, moisture retention polymers, tackifiers, and other additives are combined with water and a hydroseeding mulch to form a slurry that is sprayed onto the ground to establish vegetation and control erosion.These ingredients are mixed in a truck tank that contains either a jet agitation system or a mechanical agitation system which creates a homogenous slurry that is then transported to the job site and sprayed over prepared ground in a uniform layer.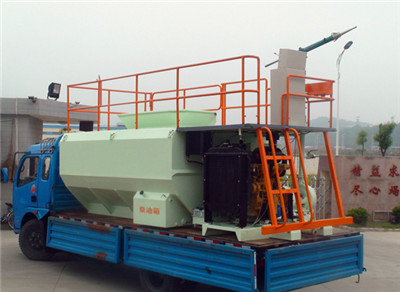 Grass seed spraying machine could offer many advantages compared with conventional seeding processes. Such as:
★ Quicker, more uniform germination
★ Reduced labor costs.
★ Superior erosion control.
Virtually any grass or ground cover that can be planted by seed can be HydroSeeded. This includes any sun or shade lawn seed, athletic field mixes, pasture mixes, native grasses, wildflowers, roadside mixes and erosion control mixes. In order to provide this type of lawn service, it's important to find high-quality Spraying grass seed hydroSeeding equipment for sale to offer outstanding performance.
The key to the effectiveness of grass seed planting equipment is the mulch that acts as the growth medium for the seed. When the right mulch is applied at appropriate rates, the mulch provides moisture retention for faster germination, insulation from temperature extremes to prevent seed dormancy, and protection from erosion. Unlike hay or straw that is frequently specified on seeding jobs, HydroSeeding mulch contains no weed seed.
The hydroseeding slurry can be adjusted with various additives to create the ideal growth environment for the seed. The other big advantage versus conventional seeding methods is the labor savings. This is because all of the ingredients that you want to apply to the seed bed are combined into the slurry and applied at the same time.
Conventional seeding methods typically require each ingredient to be applied one at a time. The HydroSeeding mulch breaks down and becomes part of the soil. Straw or hay is usually applied over conventional seeding applications and will need to be collected and removed once the lawn is established.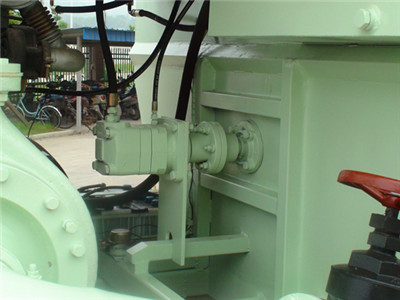 Paddle agitation systems

Paddle agitation systems have a shaft that runs the length of the tank with steel paddles mounted on it. The paddles are driven by a hydraulic system. The big advantage to paddle agitation systems is their ability to mix any type of mulch. Whether you are mixing paper mulch, wood fiber mulch, cotton fiber mulch, a paddle agitation system can handle it. There are two methods of powering the paddles on a paddle agitation system. One method, frequently called mechanical paddle agitation, uses a combination of belts, pulleys, and a clutch to drive the paddles. The other system is called hydraulic paddle agitation and it uses a hydraulic motor to drive the paddles. Compared with mechanical paddle agitation, hydraulic paddle agitation has much more vantage, less mechanical part, easy to maintain, could achieve steepless speed. Much more product information, please check the below link:
http://www.gaodetec.com/soil-spraying-machine/pb-series--soil-spraying-machine.html