Application of foam concrete in engineering
2019-05-23 15:53:22
The first is the application of road widening and expansion, which can save land resources, greatly reduce the load, and almost does not affect the existing traffic, and the construction period is short. Then it is used in the backfilling of the abutment, and there are two ways to reduce the bridge span by replacing the abutment back and filling the back of the high bridge. Then the application of the load reduction is mainly used to reduce the load. There are also applications of steep sections in mountainous areas to solve the problem of occupying land resources. Finally, it is used in other fields, including the filling of goaf in karst area, soft foundation replacement of low embankment, backfilling of underground cavities, etc.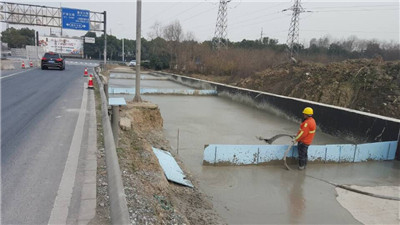 This application of foam concrete in engineering shows that its application range is very wide, and its performance is very good.
Of course, the foam concrete also used in floor heating and roof insulation, etc. Due to the foam concrete has good thermal insulation performance and the foam concrete has the advantage of low cost, so it is popular in roof insulation and floor heating area.
Foam concrete cast in place is very easy and convenient to realize, and we can provide foam concrete machine and foam agent to you. Our foam concrete machine is mainly used in road construction, floor heating and roof insulation, adopt hydraulic method to drive the machine, outlet pressure is high, so it can pump to long distance and higher place.

If you are interested in our foam concrete machine, welcome to consult us freely. We will help you to choose suitable model to meet your requirements.