Filling concrete used peristaltic concrete hose pump
2022-02-03 00:43:52
Peristaltic hose pump for filling concrete have so many features, so it was widely used for masonry block filling, wall grouting, hoisting mortar for masonry wall construction; concrete sidewalk and patio slab pumping, pumping foam concrete, lightweight foam concrete, mortar and refractory materials etc.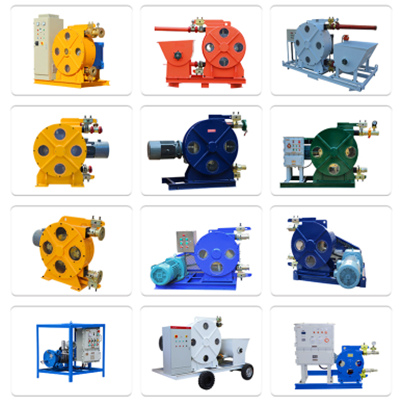 We have peristaltic concrete hose pump with different working pressure and output. The working pressure is from 10bar to 26bar, and the output is from 14m3/h to 54m3/h. If customers have any other demands, we could provide customized service.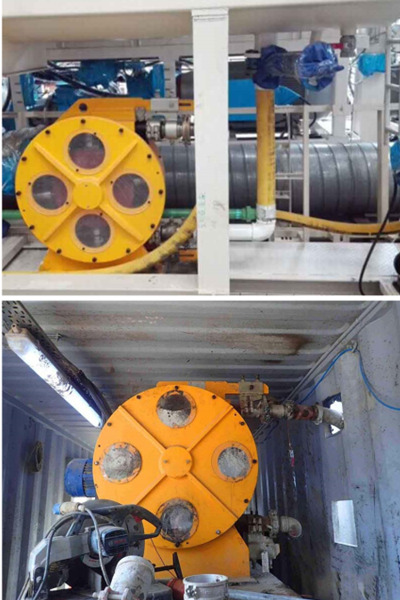 The hose type of peristaltic concrete hose pump:
Nowadays, The hose of our peristaltic pump is divided into Chinese squeeze hose and France Trelleborg squeeze hose. Chinese squeeze hose max working pressure is 1.5Mpa, service life is about 800 hours, while France Trelleborg squeeze hose max working pressure is 3Mpa, service life is about 1200 hours. According to different application, squeeze hose is also divided into natural rubber hose, nitrile rubber hose, EPDM hose and food grade hose. And if customers want to pump milk and juice in food industry, we will recommend food grade squeeze hose for customers.



Compared with other type pump, filling concrete used hose pump is easy to operate and maintain, only squeeze hose contact with materials. If there is a problem, replace the squeeze hose in time.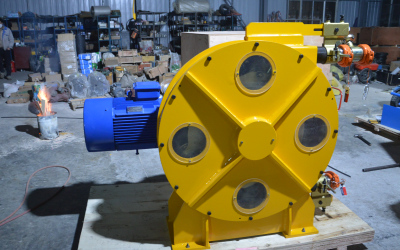 Advantages of peristaltic concrete hose pump:
1. Compact size: hopper with agitator, hose pump, power combined in a base frame. Smaller volume;
2. Soft start designed to start electric motor smoothly and protect the motor
3. Low wear: the squeeze hose is the only wear part of the pump and can be replaced very quickly
4. Because the hose type concrete pump with simple structure, so very quiet when pumping.
6. The hose type concrete pump could be forwards and reverse, easily to removal the block.
7. The hose type concrete pump could be clean quick and easily, no residual concrete remains in the system.After finished work, hose pump all need clean with sponge cleaning ball, usually sponge cleaning ball diameter is equal to squeeze hose inner diameter.



Usually our peristaltic hose pump equipped with electric motor, and the voltage is 3 phase, 380v, 50HZ, if the voltage is not ok for you, we also could customized the voltage according to your work site.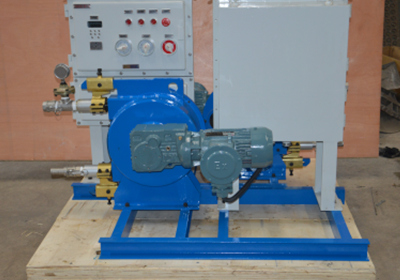 Contact us for peristaltic concrete hose pump details:
If you are interested in our peristaltic concrete hose pump, we will recommend a suitable peristaltic concrete hose pump for you. Please help us to confirm the following points:
1. What is the project with our peristaltic pump, is it for pumping concrete or others?
2. What pressure and output do you need?
3. What is the local voltage you require? Is 380V, 50Hz OK for you?
4. What is max aggregate size in the slurry?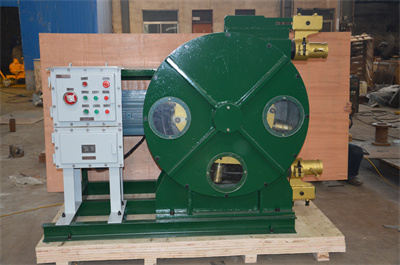 You can send your requirements to our email, email address: info@gaodetec.com