BW series triplex drilling mud pump
2018-11-06 09:32:04
Gaodetec offers a complete range of triplex mud pumps from 80L/min up to 2180L/min, pressure from 1.2Mpa up to 38Mpa. Electric motor, diesel engine, hydraulic motor and pump without motor are all produced by us. All the mud pumps can be mounted the skid. If needed, wheels could be added for you so for favor fast moves.



Before being installed the drilling mud pump, all the single parts are checked and a quality code is assigned. After the final assembly, every drilling mud pump is severely tested in our test area. BW series drilling pump gear shaft is directly driven by the motor. It is simple and easy to operate. This also ensures the machine has a compact structure, more stable and light weight.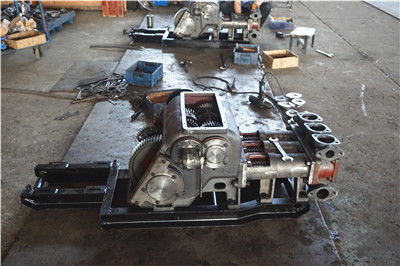 The BW drilling mud pump is designed to circulate the drilling fluids under high pressure down to the bottom. The high viscosity, large proportion mud slurry is used to cool the drilling. Mainly keep the drilling bit cool, and carry out the drilling cuttings from the bottom. The drilling fluid (water & bentonite) is pumped by the drilling mud pump down the drilling pipe. At the bottom of the borehole, it picks up cuttings and carries them to the top. So, the drilling pump plays the important function drilling projects. BW series mud pump could be also used for cement grouting and mortar cement grouting projects.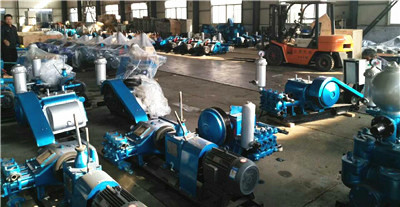 When for a water well, BW850/2 drilling mud pump will always help. Max flow is 850L/min, and max pressure is 2Mpa. Horizontal reciprocating dual cylinder, double acting piston type.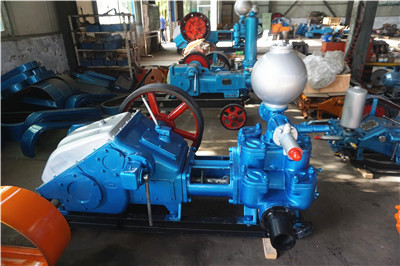 Gaode Equipment supplies duplex drilling mud pump, triplex drilling mud pump and five-cylinder mud pump. Piston mud pump and plunger mud pump two types drilling mud pump. All the drilling mud pump and drilling pump parts could be delivered timely. For more information about BW series triplex drilling mud pump, please email us: info@gaodetec.com