Post Tension Prestressed Concrete Stressing Jack
2019-11-25 09:13:28
Gaodetec brand prestressed concrete stressing jack is also called multi-strands hydraulic jack, it is a small, compact and high efficient. It can be used for stressing multi-strands in the tendon at the same time.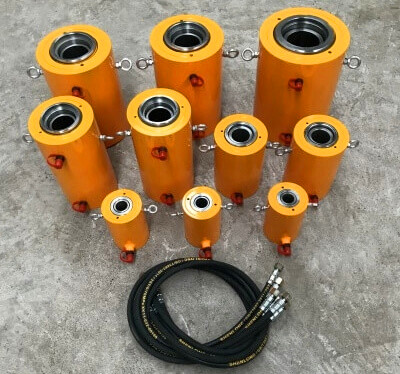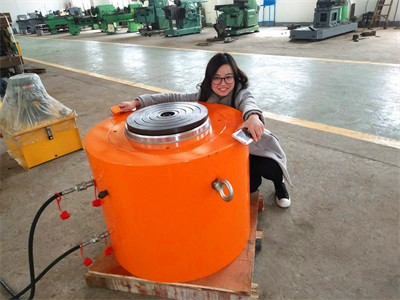 Out
post tension
concrete stressing jac
k
is matched with different configuration of anchors system. And it also need to equip different size of limit plate, tool anchor head and tool wedges. For example, you could use our YDC3000 stressing jack for 12 strands. The diameter of PC strands can be 12.7mm or 15.24mm.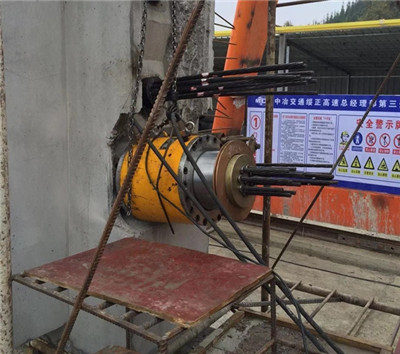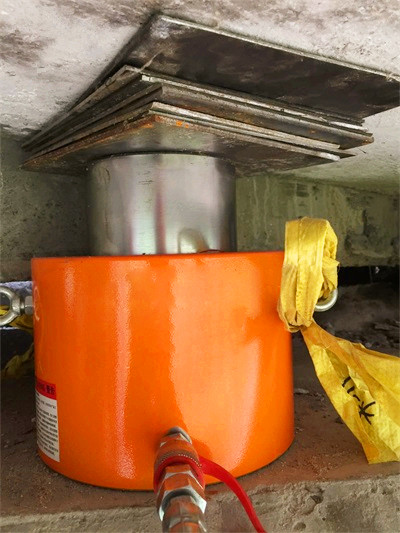 The below is the detailed technical parameters of our post tension stressing jack, customers can choose different tonnage and stroke as per their prestressed project. By changing the Limit plate and tool anchor ring, it allows for greater flexibility in utilizing the same Stressing Jack for different anchors configuration.
This greatly reduces the requirement for multiple Stressing Jacks for different anchor type at the same job site.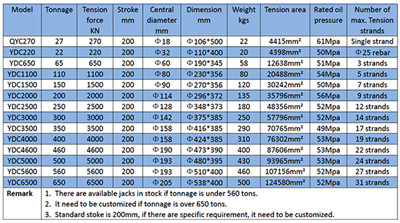 The standard tonnage of prestressing concrete stressing jack we made is from 110 to 560 tonnes with the capability for customized anchors configurations. We also accept to design some special stressing jacks as per customers' requirement.


After communication and engineering, one of our Russia customers told us about their needs. We identify and determine their requirements and drawings. After 1 working day, our t
echnical department provided them with our solution for confirmation and they were very satisfied with it and placed an order with us.
After 15 working days after payment, we completed 1000 tons of
post tension stressing jack
s as required.
Customers use concrete hydraulic jacks, they told us that the performance of jacks is very good, give us a lot of praise.

Our Gaodetec Equipment early into the hydraulic tools industry, engaged in hydraulic jacks, electric pumps of scientific research, development, production and operation. Post tension stressing jacks are widely used in roads, railways, bridges, urban interchanges, hydroelectric dams, rock and soil anchoring, high-rise buildings, slope reinforcement, tunnels, etc., our products have been exported to the United States, Canada, India, Malaysia, Pakistan, South Korea, Bahrain, Nepal, Azerbaijan, Mexico and so on.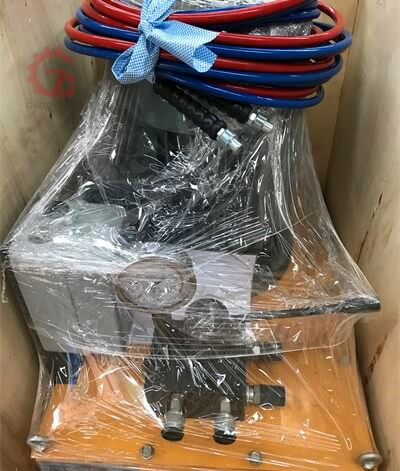 If you have other questions about the concrete stressing jack, please contact us and we will reply to you as soon as possible. This is our official email: info@gaodetec.com