Complete grouting equipment for sal
2021-06-07 17:31:55
Gaodetec complete grouting equipment for sale are widely used for mixing and grouting cement slurry when build high building, underground mining and many heavy construction jobs.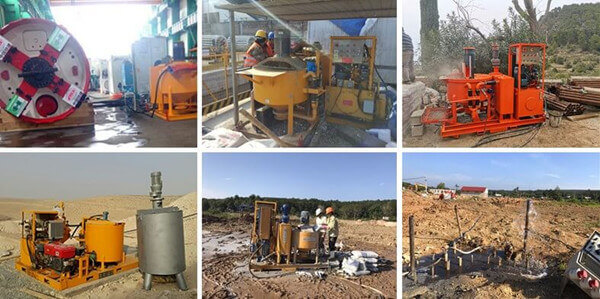 What's the working principle of the complete grouting plant?
Water, cement and other media are quickly mixed into a uniform slurry in the grouting mixer, and the high-speed vortex mixer ensures rapid and uniform mixing. The mixed slurry is then transferred to the mixer. The grout pump is injected from the mixing drum (storage tank). This ensures continuous mixing and grouting operations. The grouting pump is hydraulically driven. The grouting pressure and displacement are steplessly adjustable.

The price of complete grouting equipment for sale usually varies according to grouting flow and grouting pressure. Other data, such as power (under the same flow and pressure, electric grouting machines are usually cheaper than diesel grouting equipment.) Of course, the brand and quality of the main components will also affect the price.

Complete grouting equipment has the following advantages:
1. Spare parts ensure that the maintenance cost of the machine is low.
2. Both grouting pressure and flow rate can be adjusted steplessly.
3. Hydraulic system with oil temperature overheat protection.
4. The high-speed vortex mixer ensures uniform and fast mixing.
5. Motor with overload protection function.
6. Continuous output with small pulses or kicks or twitches.
7. The grouting mixer pump in the term has the characteristics of simple structure, compact size, light weight and convenient maintenance.
8. Use squeeze handle, use mixer and mixer switch, easy to operate, safe and reliable.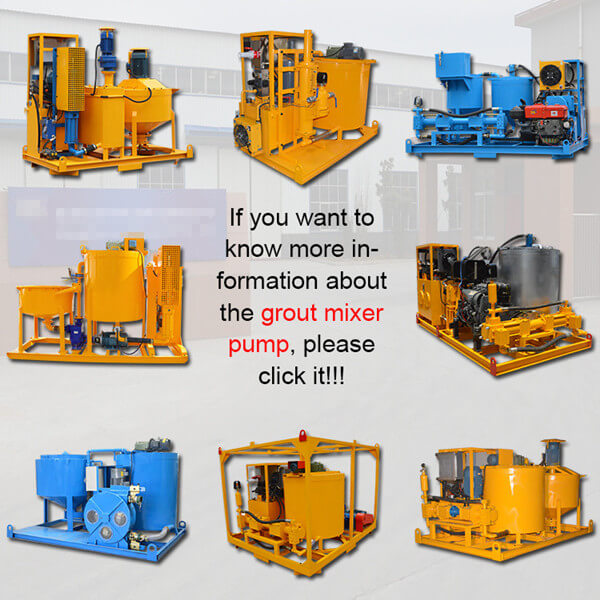 The complete grouting unit price is also very reasonable compared with machines of same quality.
If you are interested in our complete grouting equipment, you can send the answers of the following questions to our email box, email ID: info@gaodetec.com. Please help us to confirm the following points:
1. How about the flow and pressure of the pump you want, please?
2. How about the water and cement ratio, does any sand in?
3. About the power: electric (voltage and frequency) or diesel?
4. What project will use the grout plant for, dam grouting, tunnel grouting or other?
We will recommend the mixer and agitator volume according to the pump flow. Of course if you have special request for the mixer volume and agitator volume, please let us know.
Our complete grouting unit can be designed as per customer's need. You can choose electric motor drive or diesel engine drive. For pump type, you can choose plunger pump or piston pump. Many other customized designs can be made such as wheels, color, etc.
More questions, welcome to contact us freely!