Spray grass seed hydroseeding for sale
2021-06-09 16:56:14
China's spray grass seed hydroseeding equipment is a new type of green technology, which combines two methods of spraying and non-irrigating. The grass seed hydroseeding machine mixes grass seeds, water retaining agent, adhesive, green fiber mulch, and fertilizer with water in a mixing container to turn into a gum mixture slurry. Then the high-pressure pump sprays them on the planting ground. Because the mixed slurry contains water-retaining materials and various nutrients required for plant growth to ensure the source of water and other nutrients, plants can grow healthily and quickly without repeated hydration. It is suitable for large-scale green operations, especially in arid areas lacking irrigation facilities.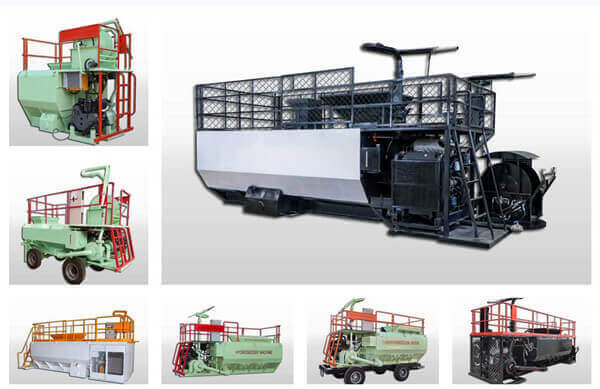 The high-quality
grass seed spray hydroseeding
is driven by a single diesel engine, electronically controlled, and easy to operate. The main structural material of the hydroseeding equipment adopts high-quality structural steel. No matter how bad the conditions are, it can ensure that the planter is robust and durable. And the appearance is reasonable and generous. It is painted with imported paint, which guarantees no fading for three years.
Spray grass seed hydroseeding machine
s are widely used in greening projects. G
rass seed spraying machine
can be used for farmland paddy fields, lawns, flowers and trees, crop seeds, etc. Spraying grass seeds and water sowing can also be used for daily maintenance and soil improvement operations such as irrigation, fertilization, and pesticide spraying.
The
hydroseeding machine
can also make seeds, fertilizers, soil conditioners, adhesives, wetting agents, fiber seed covering materials, straw, yellow-red soil, soil, sandy loam, clay and some organic mixtures of strong fission soil to improve the soil. Large-scale, high-concentration mud with heavy metal concentration erupts evenly.
The
grass seed hydroseeding machine
s sold are easy to use and good for the environment. Avoid soil erosion and landslides, and air purification is stable.
For more information about
spray grass seed hydroseeding machine
, please email us: info@gaodetec.com