Operation and maintenance manual Of Double Acting Hydraulic Cylinder
2019-01-16 09:31:49
This manual includes hydraulic jack rules, warnings and precautions. Please read carefully before using acting hydraulic cylinder manual, and a thorough understanding of its contents and safekeeping. This specification is for reference only as an end user.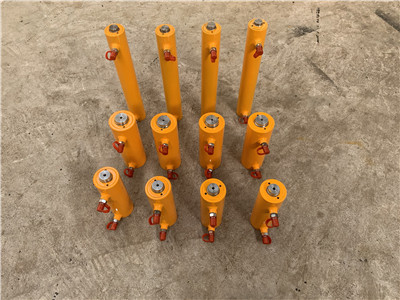 Safety first. Safe operatio:
1.Double acting and single acting hydraulic jack is a power tool. To avoid the possibility of a major injury, read all instructions carefully before use, warnings and precautions, comply with the safety measures to avoid damage to persons or equipment occurs when the operation of the device!
2.Hydraulic cylinder and electric pump must be on a sturdy surface so that it can withstand the load, the load must be placed in the center, covering all pistons, can only load stationary object. If the hydraulic oil pump is damaged, deformed, or in need of repair, do not use! When the hydraulic jack cylinder reciprocating action must be extended without hindrance, to ensure complete phase contact, only when all the piston is fully retracted in order to pump the fuel.
WARNING: Double acting and single acting hydraulic cylinder prohibited overload, over-travel, partial load use! The Company unsafe operation and damage caused by incorrect operation irresponsible!
Hydraulic electric pump stations, please use 46 # or 32 # hydraulic oil.
Product overview:
Extremely durable double-acting hydraulic jack is specially designed for high-frequency heavy-duty jobs and industrial production and assembly areas. Provide stronger pull and push fast piston return rate. Wide range of applications, including bridge-building and civil engineering, offshore, shipbuilding and other industries. It can also be used as a power source in other applications.
Instructions:
Before use, please join the working oil (46 # or 32 # hydraulic oil) to work to pump the need to fill the tank.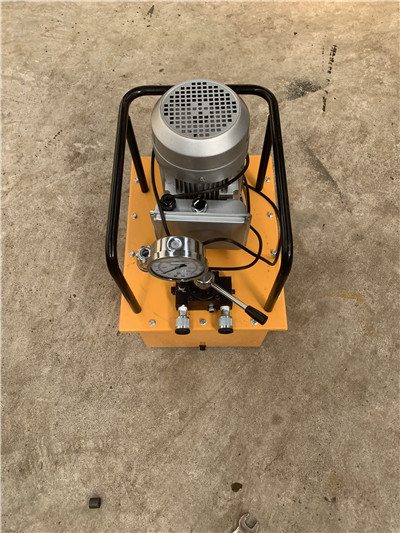 When used, should strictly abide by the provisions of the main parameters, avoid ultra-overload, or when lifting height or lifting tonnage in excess of the provisions, the tank top of a serious oil spill.
Determine the focus of lifting objects, select the hydraulic jack focal point, and must take into account whether the hardness of the ground pad with tough steel, so as to avoid the risk of dumping of produce when lifting.
After jack will clog double acting local hydraulic jack-up, should immediately with tough will support the weight support. It is forbidden to single acting hydraulic cylinder used as supports, in order to avoid load imbalance, produce the danger of dumping.
The electric pump station: Please refer to the Company electric pump station instructions.