Drilling mud pump is a very important machine during the drilling projects. Drilling mud pump move drilling fluid, also as known mud, within a hole when drilling projects doing.
The triplex drilling mud pump circulates the mud by pushing it down into the hole and then moving it back up again. There are different types of mud pump, single cylinder, double cylinders and triplex cylinders, four cylinders mud pump.
The mud pump is a single acting pump, so the fluid will move in only one direction. Triplex drilling mud pump now is widely used in different projects. Most modern mud pumps are triplex-style pumps, which have three cylinders.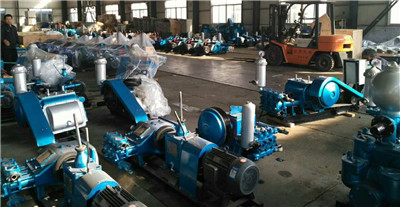 Diesel drilling mud pump is matched with a diesel engine. So it will be suitable for the working site without electric power. For the diesel engine, usually we use Changchai or similar brand. Also, electric motor triplex drilling mud pump and hydraulic motor triplex drilling mud pump are also produced by us. And used in different working site conditions.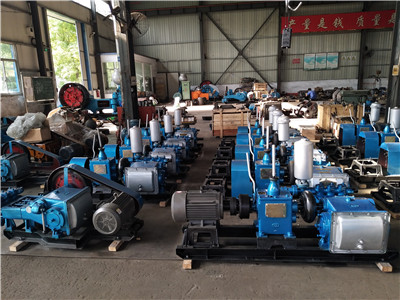 Diesel triplex drilling mud pump was sucessfully used in Philippines. The clients use the machine matched with their drilling. BW150 diesel triplex drilling mud pump with the max flow 150L/min and max pressure 7Mpa, it is suitable for small drilling projects. BW350/13 drilling mud pump, its max flow is 350L/min and max pressure reach to 13Mpa, it is suitable for the projects need higher pressure projects. As for the mud pump, the max flow we produce is 2180L/min. It is suitable for oil field drilling projects.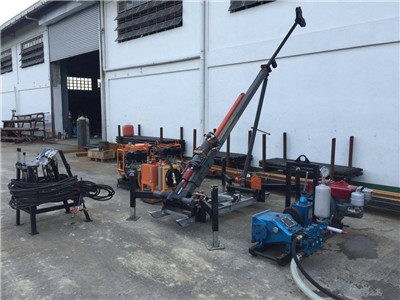 Gaode Equipment now has BW series triplex mud pumps in stock. Different flow and pressure for option. And meet the different projects flow and pressure request. High-value, high-performance drilling mud pumps are ready for your projects. For more information about diesel engine triplex drilling mud pump, please feel free to email us: info@gaodetec.com