Small castable refractory concrete pan mixer
2022-07-21 16:05:42
Small castable refractory concrete pan mixer is used for mixing refractory materials, castable etc in refractory installing project.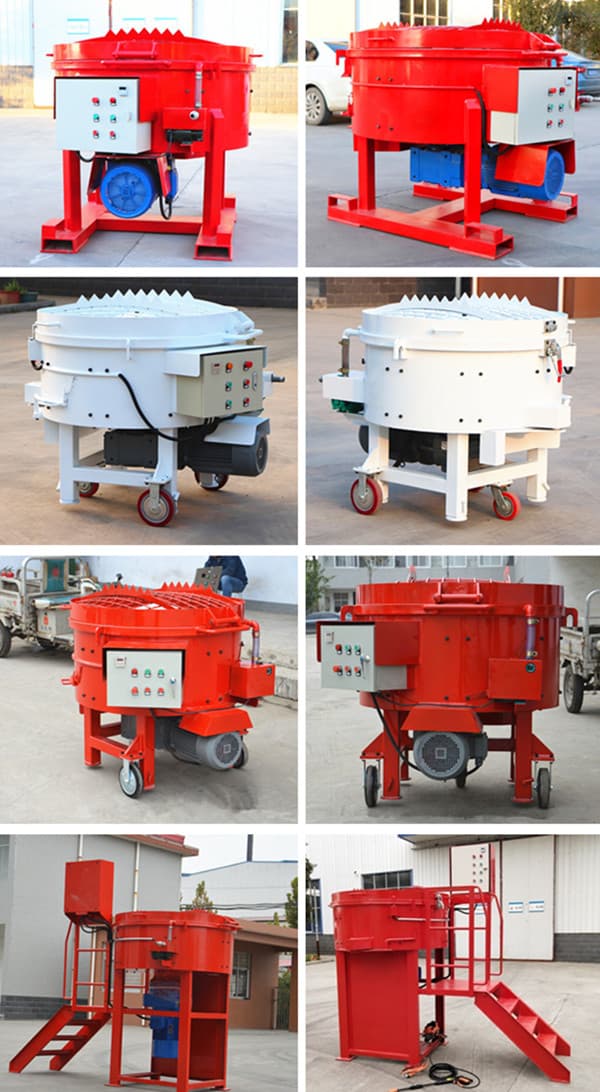 Comparing a small castable refractory concrete pan mixer to a standard concrete mixer, there are a lot more standout characteristics. Both the mixing speed and homogeneity are extremely high. Internal lining boards are attached to prevent mixing material from abrading on the drum; these liners are interchangeable, have a high wear resistance, require little maintenance, and have a long service life. Utilizing a small, castable automated mixer, fully combine water, electric mixing, and organic whole. The bag breaker mechanism is an optional component, and the operator can feed themselves at a convenient height. The design is straightforward and uncomplicated with a small structure. Internal cleaning is straightforward and equipped with a high pressure water washer. Three water lines that could provide water coming from various directions would guarantee an even mixture of materials and water.
Working principle of castable refractory concrete pan mixer:
The shaft begins to revolve as the belt does, mixing the components of the concrete as it does so. Once the concrete has reached the desired consistency, it is drained away using the bottom outlet. This kind of mixer is used to mix concrete for paving projects. The drum is made up of two hemispherical sections, one of which is linked to the shaft's end to allow for rotation. The drum can open at its center while the other is free to glide over. A flawlessly homogeneous mixture is produced as a result of turbulence caused by cross-flow that is created between the blades as the blade rotates. The key benefit of this kind of pan mixer is that the concrete it produces won't segregate.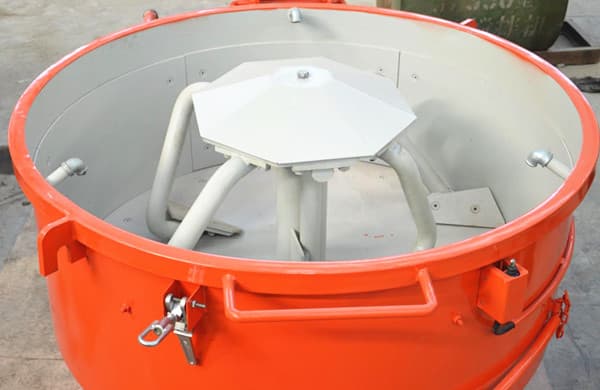 Consider the GRM1000 Refractory Castable Pan Mixer, which is specifically made for blending refractory, castable refractory materials, etc. The feeding mechanism, unloading mechanism, electric control system, stirring mechanism, water supply system, and other components make up the 1000 kg refractory pan mixer. This pan mixer can mix up to 1000 kg. Castable refractory pan mixers are distinguished by excellent performance and are offered in stationary or useful mobile designs. The inner wall and bottom of the mixer are lined with high-wear-resistant steel, and the five various purpose mixing arms can mix refractory materials without sticking.
Gaodetec Equipment is a manufacturer of refractory pan mixers and can offer customers mixers with various mixing capacities in China. For combining castable and refractory materials in steel plants, a high-quality pan mixer is ideal. Typically, a refractory pan mixer works in tandem with a wet refractory spraying equipment.