Slurry pump for sale Philippines
2019-08-16 17:49:32
We are professional slurry pump Philippines manufacturer and portable mud pump supplier. We can supply slurry pump with output from 90L/min to 1200L/min. Pressure of slurry pump from 2Mpa to 18Mpa, electric power, diesel power and hydraulic power are provided by us.

Slurry pump for sale Philippines is mainly used for transporting mud and water and other flushing fluids in the drilling process. Slurry pump also plays an important role in the engineering exploration, hydrology and water well, drilling of core, oil and gas well. Philippines slurry pump can also be used for conveying different liquids in petroleum, chemistry and food processing industries.
Recently, our customers in the Philippines ordered 4 sets of diesel-powered slurry pumps.
The small drilling slurry mud pump is a horizontal, three-cylinder mud pump, single-acting reciprocating piston pump. Diesel power, electric and hydraulic motors can be manufactured. The BW150 reciprocating pump is a mud pump for the drilling platform.

The slurry pump is one of the main auxiliary equipment for geological exploration.
The portable mud pump function is to supply fluid (mud or water) into the hole during the core drilling process and circulate in the borehole. Move small stones, etc. to the ground. A high pressure portable mud pump will keep the holes clean and cool and lubricate the drill and drill bit. Protect the hole walls to prevent collapse and help with drilling. Therefore, high pressure mud pumps are commonly known as "blood" drilling.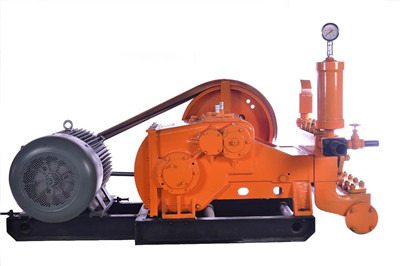 For more information about slurry pump for sale Philippines, please email us. Email address: info@gaodetec.com. Thanks!