Second, the characteristics single acting hydraulic jack cylinder with pump:
The piston part is welded with copper, the piston rod is coated with hard chrome, never pulls the cylinder, and the wear resistance is strong. High temperature baking varnish, surface abrasion resistance, corrosion resistance and impact. Single-acting design, spring retraction (reset). High strength alloy steel is durable.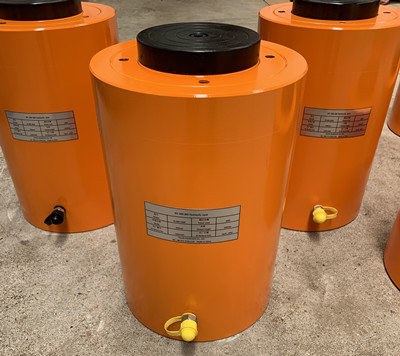 d) New or long-term hydraulic jacks, because there is more air in the cylinder, when the piston is used, the piston rod may show a slight jump phenomenon. The hydraulic jack can be reciprocated 2-3 times without load to eliminate The air inside the cavity. Long-term idle jacks, because the seals do not work for a long time, causing the seals to harden, thus affecting the service life of the hydraulic jacks. Therefore, when the hydraulic jacks are not in use, the hydraulic jacks should be reciprocated 2-3 times per month.