Shotcrete Machine for Road Slope Protection
2020-03-11 15:51:00
Shotcrete machine for road slope protection
Slope protection shotcrete machines are widely used for road slope protection, tunneling, mining operations, civil underground foundation , hydro-power project, etc. One of our customer is road slope project contractor, he has been cooperated with us more than ten years. He speaks highly of our shotcrete machine for slope protection. Our shotcrete machine works steady.

Today, I will focus on recommending the shotcrete machine for slope protection. Below please check some photos of our shotcrete machine and project. More questions, welcome to contact us freely.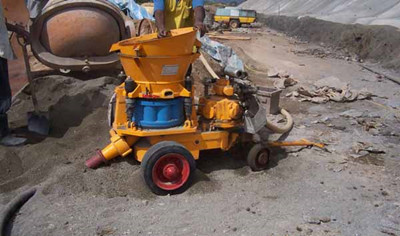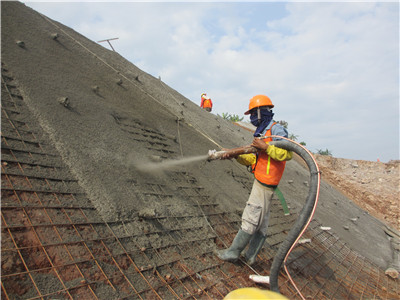 Shotcrete Services can offer a comprehensive package to suit all forms of slope stabilization. These can vary from a simple reinforced overlay to prevent weathering and erosion of the slope surface, to complete structural anchored or soil nailed solutions.

Shotcrete machine for slope protection is the perfect material for treating unstable slopes due to:
1. Rapid application.
2. Remote placement.
3. High strength.
4.Low permeability.
5. Excellent bond.
6. High durability.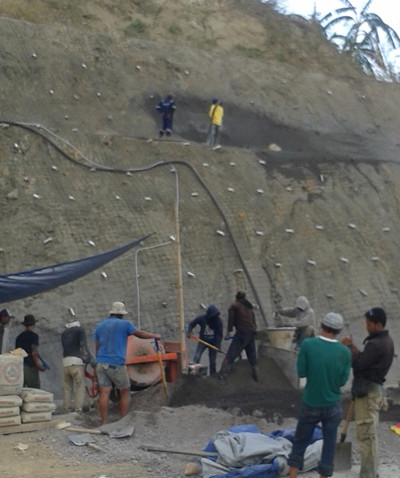 For shotcrete machine for road slope protection for road slope protection for sale, we have electric motor, air motor, diesel engine drive for customer option. Air motor and diesel engine shotcrete machine don't need any electric power supply, suitable for remote working site, inconvenient to get electric supply. For shotcrete machine for slope, we have different output capacity for option.
In order to offer suitable type and quote the best price to your local soon, please tell us following points in your inquiry, because Gaode Equipment is lead brand of shotcrete machine for slope manufacturer in China, now have about tens types dry shotcrete machine for you option, and we also could customized suitable slope protection shotcrete machine for you, its because Gaode Equipment has its own technical team and with research and development ability, could design the shotcrete machine according to your demands, also could customized color for you.
So please tell us your demands on the shotcrete machine for slope project such as:
1. What's the project will use the shotcrete machine do, for road slope protect, or other? Need dry-mix shotcrete machine or wet-mix shotcrete machine?
2. What's the output of the shotcrete machine do you need, 3m3/h, 5m3/h or 9m3/h, or other?
3. What's the max. particle size of the material, less than 10mm, 15mm or 20mm?
4. About the engine, do you need air motor, electric motor or diesel engine, if like the electric motor, voltage 3 phase, 380V, 50HZ is ok for you?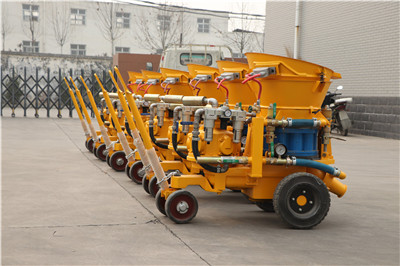 Once confirm the answers of above question, suitable type shotcrete machine for slope project and factory price to your local port both will be at first time. Our email address: info@gaodetec.com