Refractory castable mixer machine for sale
2020-02-25 10:50:21
Refractory castable mixer machine for sale
GRM refractory castable pan mixer for sale is specially designed for mixing refractory, castable materials etc. Which is available in a stationary or partial mobile design, is characterized by top performance. In order to ensure easy to move in the working site, have forklift hole in the frame. There is high wear-resistant steel liner in the mixer bottom and inner wall, five pieces different purpose mixing arm could make refractory materials mix evenly and void sticking.
Nowadays, our castable refractory mixer machines have GRM100, GRM250, GRM500 and GRM800 four different models. Because of GRM800 refractory pan mixer large mixing capacity, it is equipped with ABB frequency converter to protect electric motor when mixer is blocked. For GRM800 discharge way, there is manual discharge door and hydraulic discharge door for option.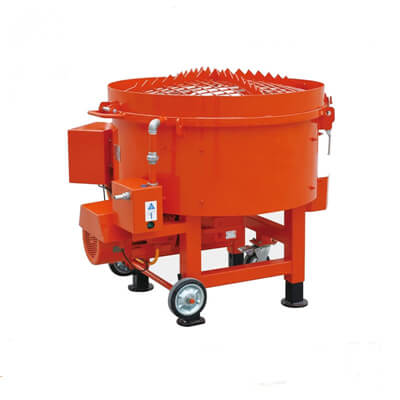 GRM100&GRM250 refractory pan mixer


GRM500 refractory pan mixer
GRM800 refractory mixer machine
https://www.gaodetec.com/refractory-gunning-machine/refractory-pan-mixer.html
Outstanding Features of Castable Mixer Machine:
★ Pan mixer;
★ Refractory castable pan mixer is special designed for site operation;
★ Fast mixing speed and homogeneous;
★ Compact structure;
★ Comfortable feeding height;
★ Easy to move;
★ Castable refractory machine with bag breaker;
★ Low maintenance cost.
If the top lid door is opened in between the operation, machine can stop automatically. Because there is a limit switch between the top lid door and the hopper, once the top lid is opened, the power will cut off automatically and confirm the safety for operator.
limit switch
GRM refractory castable mixer machine is used for mixing refractory materials, castable, friction materials, chemical materials, mortar, aggregate mixing and glass materials etc. Could work together with refractory wet shotcrete machine, used for refractory materials spraying and installing in the steel industry. Castable mixer machine best mixing effect, more and more foreign customers are willing to choose our refractory mixer for their project. More detailed working information, please check the below working video link kindly.
Refractory castable mixer machine test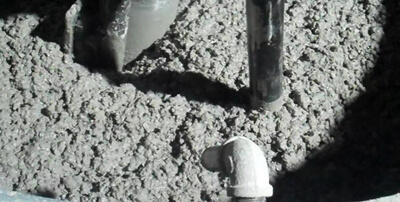 Mixing effect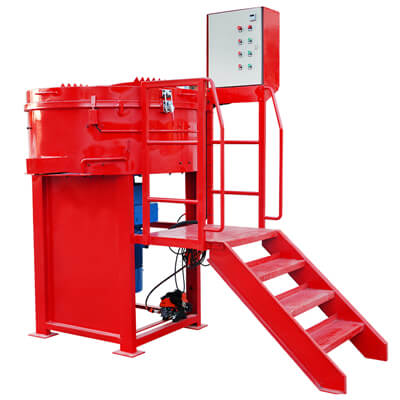 The most important thing is that it has a good application prospect in field construction, castables and refractory materials. Especially for the GRM800 Refractory castable mixer machine for sale, we have added ladders, operating platforms, and high pressure water scrubber units. On the other hand, we consider adding a soft starter to the GRM800 and GRM500 pan mixers, considering that the GRM800 refractory castable mixer machine has a mixing capacity of 800kg and requires a larger power motor to protect the motor during start-up. For more detailed project information, please check our website: https://www.gaodetec.com/refractory-gunning-machine/refractory-pan-mixer.html