Planetary concrete mixer for sale
2023-09-12 18:28:27
Planetary concrete mixer for sale
Gaode Equipment, a company specializing in the planetary concrete mixers for sale, has ten years of export experience. The mechanical equipment adopts the most recent convection mixing method, which is very good planetary concrete mixing. We have the best planetary concrete prices. The concrete vertical shaft mixer adopts european technology, the whole machine has stable transmission, high mixing efficiency, no dead corners, high homogenous mixing, unique sealing device, no leakage of slurry and material, strong durability, easy internal cleaning, and large maintenance space. It is convenient for the maintenance and overhaul of the equipment in the later stage.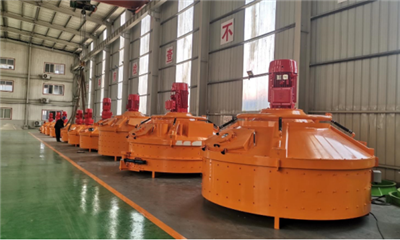 The price of planetary concrete mixer is relatively reasonable, and it has many applications, such as concrete mixing, refractory mixing, prefabricated slabs, pipe piles, subway segments, water pipes and so on.
Planetary concrete mixer features
:
(1) Low energy consumption.
(4) Simple structure, simple and convenient maintenance.
(5) Flexible layout, 1-3 unloading doors are optional for different production lines.
(6) Compact structure and small space required.


In order to better satisfy your use of the planetary concrete mixer, you can tell us your needs, such as how many cubic meters? Does it work continuously? How many materials are mixed at once? After confirming these, we will recommend you the most suitable price of planetary concrete to you. Or you can become our agent, we also welcome you to join "Planetary Concrete Mixer for Sale".


Our planetary concrete mixer has high efficiency mixing, saving time and power loss, and providing you with better service. You are welcome to consult our planetary concrete mixer for sale.
Than traditional concrete mixing equipment—concrete mixer, concrete new planets vertical shaft mixer adopts the combination of revolution and rotation of planetary stirring principle, can guarantee the fast mixture stirring no dead Angle, to avoid the traditional concrete mixing and difficult mixing that occurs in the process of mixing and planet type concrete mixer at competitive prices. As a new type of concrete mixer, concrete vertical shaft mixer special hard tooth surface reduction mechanism, high efficiency, large torque, low noise; Waterway system, multi-pipe multi-channel convenient for high quality mixing and more conducive to the cleaning and maintenance of concrete tearing equipment: discharge door can be discharged at the bottom or side door, equipment design is flexible, beautiful shape can be flexibly used in various industries and fields of different production lines.
If you interested in the planetary concrete mixer ,please contact us! Email: info@gaodetec.com, and we can supply the 500L, 750L, 1000L, 1500L, 3000L capacity planetary concrete mixer for you choosing!