Mortar grout pump for sale
2021-09-14 15:59:09
Motar grout pump for sales are suitable for processing various products, including pure cement, PFA cement and sand cement slurry. Simple structure, light weight, convenient maintenance, small pulse, continuous output, stable performance, convenient operation and long service life. Motar grout pump for sale is used for mixing and pumping cement slurry or bentonite in ground and underground engineering.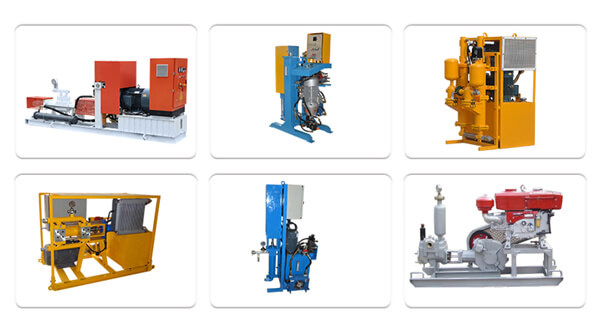 And not only on the grouting pump, but also on the grouting mixer and agitator, as well as the dense grouting plant station. Motor, diesel engine, pneumatic grouting equipment, suitable for different grouting projects. Tunnels, dam foundations, mining, soil infiltration, soil and rock slurry, ultra-fine cement slurry, permeable slurry, soil anchors, soil nails, rock hydrants and post-pulling slurry. For professional grouting pump suppliers, we provide you with suitable machines and suitable solutions, and provide you with personalized, cost-effective system configuration, low loss, low maintenance costs, high-quality, and user-friendly products.

Waterk Equipment is a professional manufacturer of grouting equipment. We have a variety of grouting pumps to choose from. We produce various slurry injection equipment. Customized units can also be used for various applications in open-air or underground engineering. Our high-pressure cement slurry grouting pump can be a chemical grouting pump, which can pump both chemical materials and cement. The chemical slurry pump can be used in the soil stabilization and waterproof slurry making project in the chemical slurry. The jet pump is a chemical grouting pump, but we can also produce it with diesel engines according to your requirements.

At present, a full range of grouting devices and grouting stations have been developed. Pumps include piston type, plunger type and hose type. The mixer volume is 200L ~ 800L, the stirrer volume is 300L ~ 1200L, the pump flow is 0 ~ 130l/min, and the pressure is 0 ~ 10Mpa. Electric and diesel power can be customized.



As a professional supplier of mortar grout pump for sale, we have ISO and SGS certifications. Some grouting pumps have also passed CE certification and imported to EU countries. The supplier of CE motar grout pump for sale is more trustworthy. Our grouting equipment adopts advanced grouting technology to ensure greater stability and reusability.

There are many suppliers of mortar grout pump for sale equipment. When choosing a professional mortar grout pump for sale, the user must carefully check and compare. Because the slurry pump is used on the construction site. Poor quality machinery not only affects the progress of the project, but can also cause engineering accidents in severe cases. Security is not guaranteed. Therefore, in order to ensure the safety of construction workers, buyers must carefully check when buying cement grouting machines.

Not sure how to choose the right motar grout pump for sale manufacturer? We will help you:
First of all: choose a cement slurry pump supplier with all the necessary certificates. Such as ISO and SGS certificates. Sometimes the import requires a CE certificate, and the user also needs to check the CE certificate.
Second: See the technology of mortar grout pump for sale supplier. With advanced technology, you can always use the most suitable machine. Although the grouting technology is natural, some suppliers have not made any changes to the machine. Only advanced technology can meet the improvement of grouting operation. Therefore, there is the most suitable grouting pump.
Third: Choose the flow and pressure of the jet pump according to the project. Some grouting projects may require a small flow, while a large flow grouting pump does not work.

For more information about motar grout pump for sale equipment, please send an email to: info@gaodetec.com