Membrane filter press for sale
2018-08-27 10:19:46
Membrane filter press we always say is a filter press with an elastic membrane between two filter plates. During use, when feeding material is finished, a high-pressure fluid or a gas medium can be injected into the membrane plate. And the entire membrane will bulge the filter cake, thereby further dewatering the filter cake, which is commonly referred to as the press filtration.
Our diaphragm filter press has the advantages of high pressing pressure, good corrosion resistance, easy maintenance, safety and reliability. It is the first choice for customers in metallurgy, gas, paper, coking, pharmaceutical, food, brewing and fine chemicals. This filter press has been widely used in various fields where solid-liquid separation is required. Our membrane filter press machine is the updated product to conventional filter presses.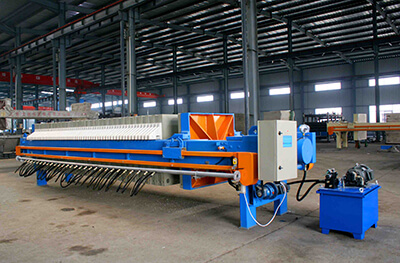 Now our
membrane filter press for sale
, but do you know how to select a suitable one?

1.
When selecting the type of diaphragm filter press, it is generally selected according to the factory use area, equipment use, company size, and purchasing power. Different types of diaphragm filter presses have different sizes and different processing properties, and the selection of suitable ones can better meet the production needs of enterprises.

2.
According to the concentration of the raw material, the particle size, the frequency of use and the strength. Different types of diaphragm filter press filter cloth, filter plate and extrusion method are different, and naturally there will be different filtering effects.

3.
When purchasing a diaphragm filter press, you should shop around. You should buy it at a large enterprise to ensure the technical content of the precision diaphragm filter press.

4.
The material is also different, and the material has a great influence on the price of the membrane filter press. Therefore, when choosing such filter press, it should be reasonably bargained to ensure the cost performance of the equipment.