Manual jack filter press used for bio coconut oil in Philippines
2023-08-11 18:39:52
Manual jack filter press used for bio coconut oil in Philippines
Last month we have a small filter press for sale in Philippines for bio coconut oil filtration. In this project, the capacity is 5000L liquid in 8h, the solid content is about 5%, coconut oil temperature is 80℃.


Based on this situation, we recommend our XMQ2/320 high temperature manual jack filter press, the plate is made by food grand pure polypropylene (PP), it is safe to use in the food and beverage industries and meets standards. And this compact filter press can withstand the high temperature up to 95℃.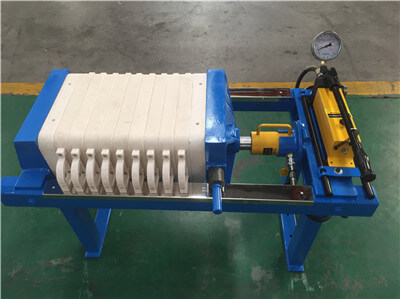 Regarding the XMQ2/320 coconut oil filter press, it's filter area is 2m2, filter chamber volume is 31L. With this filter press for sale in Philippines, you can get 31L solid cake at once time.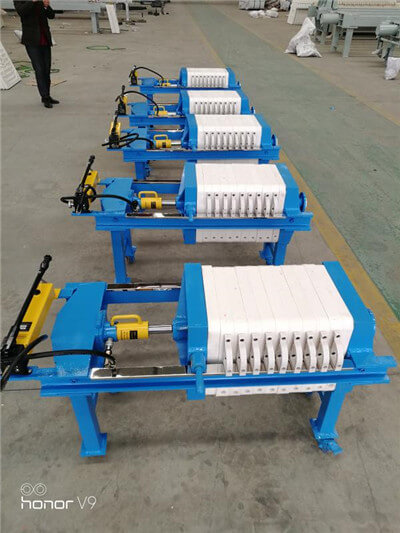 The manual jack coconut oil filter press uses the screw jack as the pressing device with the feature of simple structure, easy operation, no need power supply, and cheap price. This filter press for coconut oil is suitable for the filtration area at 1- 40m2. So you can use this compact filter press for edible oil in some place lack of electric.
The small manual jack filter press is suitable for the industry of coal washing, inorganic salts, alcohol, chemical, metallurgy, pharmacy, coal carbon, food, textile, environmental protection, energy etc.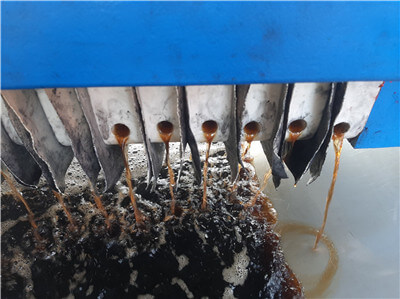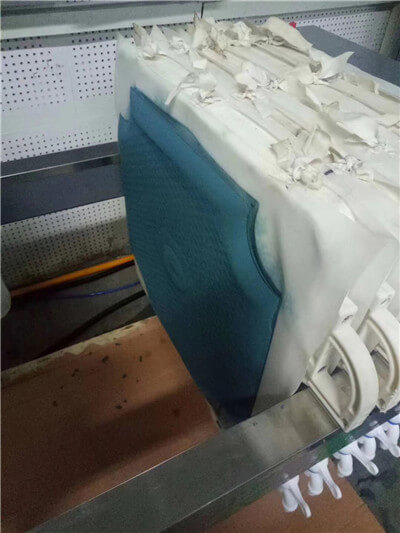 Structure and operating principle of edible oil filter press:
1. Filter press consists of frame, filter plate, pressing system(manual, mechanical or hydraulic ), and electric control cabinet
2. Frame consists of the base, push plate, and girder and supports the pressing device and filter plates.
3. Filter plates are installed on the girder between the tail plate and push plate, with filter cloth sandwiched in them.
4. In operation, the pressing device(cylinder piston rod or screw ) drives the push plate to press the filter plates and filter cloth between the push plate and tail plate . Filter chambers are formed between pressed filter plates and material get into The filter chambers through the feeding port in the tail plate. Solid particles are trapped in filter chambers form into cakes, while the liquid is discharged out of the tail Plate. In a similar manner, to drying the press cakes, compressed air can be introduced through the washing port.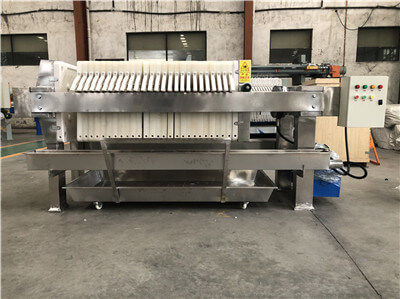 Gaode Equipment is a filter press manufacturer, which has focused on manufacturing and selling filter press for more than 13 years, we have experienced engineers and sales team, whether you have a question about filter press cloth selection, need performance optimization for an existing filter press, need spare press parts, or are embarking on a new filtration project, contact Gaode to put our expertise to work in your operation.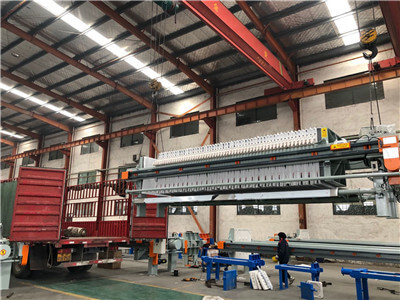 In order we can provide a good solution for your project, when you inquiry, it's better let us know:
1. Filter material
2. Temperature
3. Capacity per hour
4. Solid content (If you don't know this one, you can sent some photos of your material to us)
Should you have any questions, please contact us via email: info@gaodetec.com, or send message online, we will reply you soon.