Construction Works Applicable Industries Electric Concrete Pump
2020-01-04 17:01:34
Construction works Applicable Industries Electric Concrete Pump

At the present, Gaode Equipment trailer electric concrete pump is playing an increasingly important role in the construction of the new countryside. It integrates automatic loading, mixing and pumping concrete on one body. It is simple to operate and stable in performance, and is welcomed by many contractors.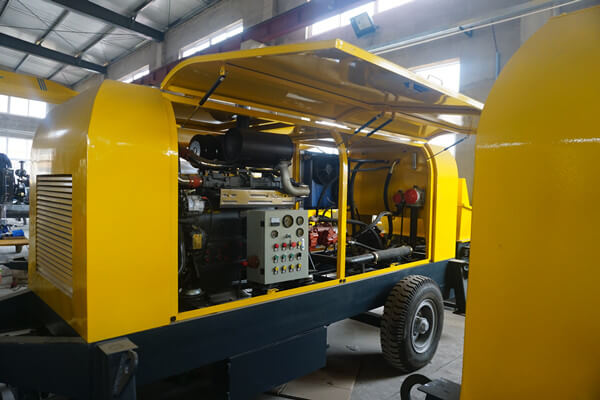 Electric concrete pump is a kind of concrete pump which is powered by electric motor, mainly used for conveying concrete. It uses electric motors as the original power. Unlike diesel concrete pumps, electric concrete pumps can only work in areas with sufficient power. Electric concrete pump uses electric motor as power, which can provide stable and constant power during work. Compared with diesel concrete pumps, electric concrete pumps are more convenient and widely used.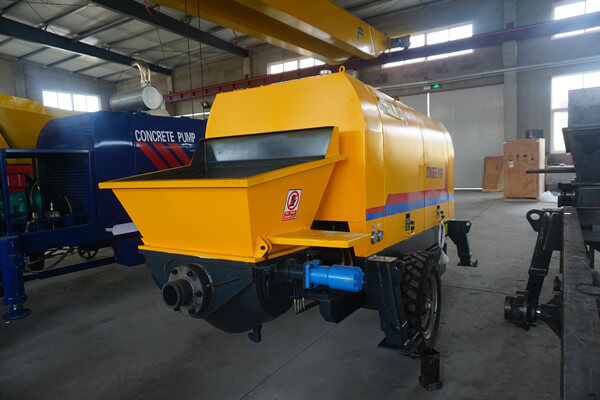 The hydraulic system of electric concrete pump adopts a unique open hydraulic system and hydraulic buffer technology, which can produce less impact and reduce the temperature when the system is reversed. The hydraulic pumps and valves use internationally renowned brands of large flow and large hydraulic valves to ensure safety and reliability.

High-performance seamless steel pipes are used in hydraulic pipelines. Excellent welding ensures no leaks. All pipe joints and high pressure pipes are from well-known brands. The fixed tube uses unique technology to ensure that there are no explosions and leaks.

We divide industries electric concrete pump into electric trailer concrete pumps and electric concrete mixing pumps. Mixing concrete pumps are equipped with electric motors to produce and pump concrete efficiently because electric concrete mixers are very effective. However, this equipment cannot produce high-quality concrete, and is only suitable for producing ordinary quality concrete. But this type is the most popular on the market. If you need this
industries electric concrete pump for your
construction project, you can contact us, email address: info@gaodetec.com