Refractory gunning machine for refractory installing project
2020-03-02 20:07:20
Refractory gunning machine for refractory installing project
Gaodetec company refractory gunning machine is specially designed for spraying refractory materials and castable in refractory installing project.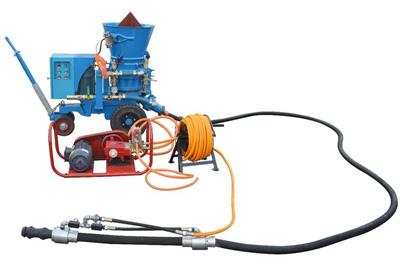 Refractory gunning machine for refractory installing

Different with common dry mix shotcrete machine, there are much update in refractory gunning machine. Such as, equipped ABB frequency converter, used for variable output capacity. When machine begin to work, too large output will be easy to block the conveying hose. Besides gunning machine is also equipped with high pressure water pump, supplied high pressure water through water ring small hole, atomize and mix even with materials. New type pre-dampening nozzle assy, control adding water via needle valve, precisely adjust the amount of water added, greatly reducing dependence on operator skills.
Gunning machine for refractory is very important equipment for the repair of the furnace kiln lining. The addition of water greatly affects the spray effect and the repair effect.


As having 20 years' experience refractory gunning machine suppliers, Gaodetec company have exported machine to Malaysia, Vietnam, Thailand, Kuwait, Mexico, Estonia, United Kingdom, etc. Received good feedback from customers.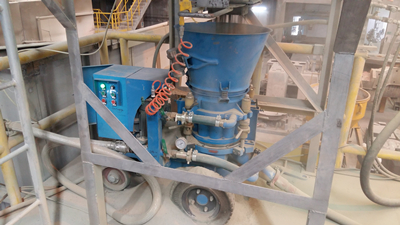 Refractory gunning machine in customer's project site
Refractory gunning machine spraying effect