Gaodetec gunite machine for sale
2021-10-15 10:23:01
Gunning machine is also called as gunite machine, shotcrete machine according to different techniques, gunite machine can be divided into dry mix gunite machine and wet mix gunite machine, also called wet mix shotcrete and dry mix shotcrete machine.



Dry shotcrete gunite machine for sale from China supplier and manufacturer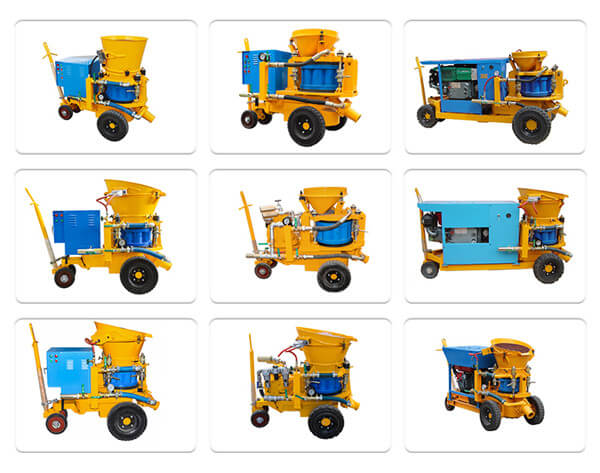 Wet shotcrete gunite machine for sale from China supplier and manufacturer

Dry mix gunite machine is mainly used for spraying dry concrete; only add water in the nozzle assy. Please check the below dry mix shotcrete machine process picture.


Wet mix gunite machine, all ingredients, including water, are thoroughly mixed and introduced into the delivery equipment. Wet material is pumped to the nozzle where compressed air is added to provide high velocity for placement and consolidation of the material onto the receiving surface.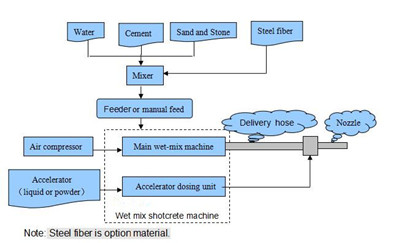 Gunite machine for sale is rotor type shotcrete machine for sale, belong also to thin flow type spraying machine. Because of adding compressed air in whirl stream implement,this point is different from thick flow type shotcrete machine. Brief summary, Gaodetec gunite machine for sale is adding dry concrete materials (sand, cement, stone without water) into gunning machine hopper, rotor body is continuously rotating feed, and then add compressed air blowing materials to nozzle assy, adding water in nozzle assy. Dry materials is fully mixed with water at the spray nozzle, and then spraying wet concrete on the working surface.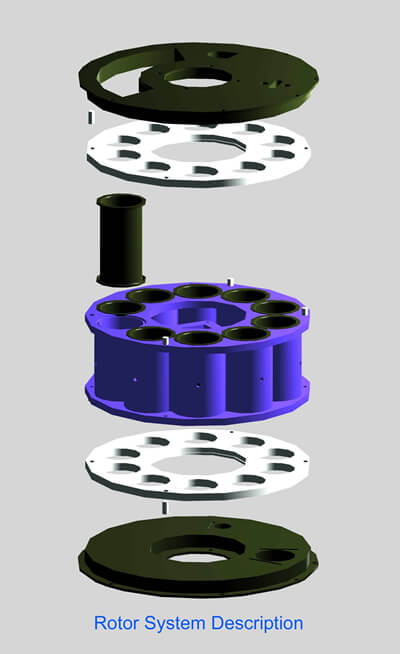 Gaodetec gunite machine spraying effect depends largely on operator skill, operator will control water addition. Material and water mixing directly affect the spray effect of concrete effect. Steel rotor plate and sealing plate is key parts for gunning machine, Gaodetec provided nice quality steel rotor plate and sealing plate for customers. Nice quality product could not only improve machine service life, but also could reduce machine maintenance cost. Once the machine is go wrong in the use, which will seriously affect the production progress of the project. As owning 20 years of experience in gunning machine, Gaodetec could provide electric motor, diesel engine, air motor three different drive type gunning machine, and diesel engine and air motor is very suitable for remote working site and could not receive the electric power supply all the time.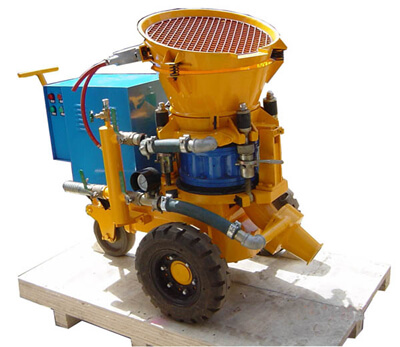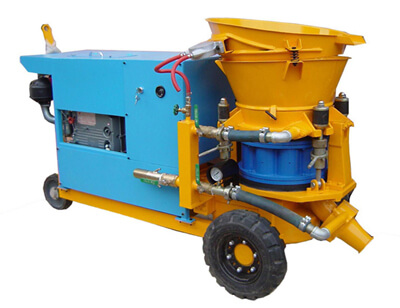 If you want to buy a gunite machine, so please tell us your demands on the gunite machine such as:
1. What's the project will use the gunite machine do? Need dry-mix gunite machine or wet-mix gunite machine?
2. What's the output do you need, 3m3/h, 5m3/h or 9m3/h, or other?
3. What's the max. particle size of the material, less than 10mm, 15mm or 20mm?
4. About the engine, do you need air motor, electric motor or diesel engine, if like the electric motor, voltage 3 phase, 380V, 50HZ is ok for you?
Once confirm the answers of above question about Gaodetec gunite machine, suitable type gunite machine and factory price to your local port both will be at first time.


No matter which type of shotcrete gunite machine, all need air compressor to provide compressed air. We could also provide suitable discharge air compressor for customers. Want to know much information regards Gaodetec gunite machine price and gunite machine cost, please check our company website: www.gaodetec.com/shotcrete-machine/