Gaodetec Grout Mixer was Used in Dubai
2019-02-09 09:55:38
Gaodetec grout mixer GMA750-1500E grout mixer was used in Dubai for making cement slurry quickly for grouting work.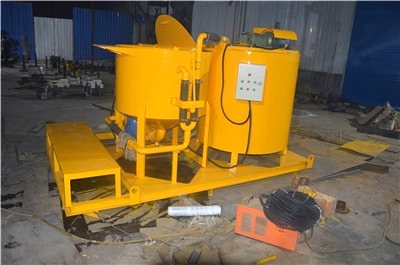 GMA750-1500E grout mixer specification as below:
Mixer volume is 750L, power is 11kw, agitator volume is 1500L, power is 3kw. Mixing time is about 2-3 mins, so one hour could making 11-14m3 cement slurry.



Gaodetec grout mixer was specially designed for continuous cement mixing, used in grouting construction to mix slurry specially; grout mixer machine has wide application in engineering department of water resource and electric power, coal, railway, traffic, construction, mine etc.in Dubai.
Where could find Gaodetec GMA750-1500E grout mixer?
How to get Gaodetec GMA750-1500E grout mixer price?
Send your inquiry to info@gaodetec.com or call to +86-15903613994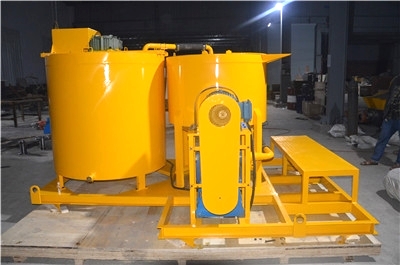 In order to offer suitable type and quote the best grout mixer price to Dubai for you soon, please tell us following points in your inquiry, because Gaode Equipment is lead brand of grout mixer in China, now have about seven types grout mixer for option, and we also could customized suitable grout mixer for you.
Its because Gaode Equipment has its own technical team and with research and development ability, could design the grout mixer according to your demands, also could customized color for you.
So please tell us your demands on the grout mixer such as:
1 What material will you mixing?
2 What's the W/C ratio? >0.45:1?
3 What's the capacity do you need, 750L, 500L, 400L, 100L or more bigger?
4 Would you like the grout mixer machine with electric motor or diesel engine?
If want the grout mixer machine with electric motor, what's the voltage at the worksite, 3 phase, 380v, 50HZ or other?
5 Do you have any requirement on the grout mixer machine color?
Usually our grout mixer is yellow, blue, white, if you want other color,
Also please tell us the color code.
Once confirm the answers of above question, suitable type grout mixer and the best grout mixer price to Dubai both will be at first time.