Foam concrete for roof insulation
2018-11-19 09:42:49
Foam concrete thermal insulation materials use cement and other gelling materials, can add a large number of industrial waste such as fly ash, slag, stone powder, etc., is a new type of waste utilization, environmental protection, energy-saving roof insulation materials.
The foamed concrete roofing thermal insulation material products have the prominent features of light weight, high strength, thermal insulation, high quality and low price, and high construction speed. It can be made into foamed concrete roof insulation board, and can be directly poured on site according to the user's requirements.
The mechanized construction saves time, effort, and reduces the cost of the project.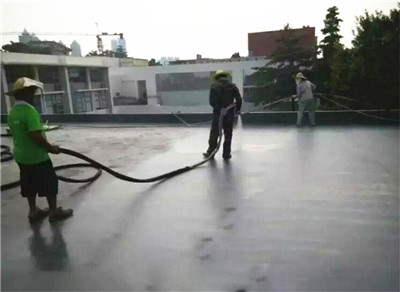 Foam concrete roof insulation material products have the following characteristics:
1. Light weight: Dry density 320-700 kg/m³.
2. Good thermal insulation: Its thermal conductivity is lower than 0.10W/(M.K).
3. Good compression resistance:The compressive strength is more than 0.25Mpa. (Can be used when persons stand on it )
Foam concrete roof thermal insulation construction method:
1. The thickness and slope of the insulation layer shall be marked around the parapet wall of the construction roof.
2. Stir the new foaming agent, cement (or mixture of cement, fly ash, etc.), water, etc. with a special mixer.
The uniform liquid foamed concrete is then poured onto the roof using a formwork to achieve a corresponding thickness.
3. After the insulation layer of the thermal insulation roof is completed, it cannot be carried on within 2-3 days, and it cannot be loaded. Therefore, maintenance work should be done.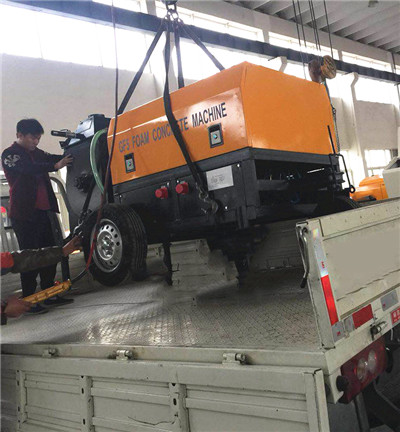 Using the foam concrete machine can finish the mixing of raw materials, and also can convey to other places you want, because this machine specially designed a hose pump to convey the foam concrete, very convenient to use.