Filter press for sale in Singapore
2019-09-23 16:56:41
The high-pressure filter press in Singapore consists of the main frame (frame and filter chamber), hydraulic components and electrical components.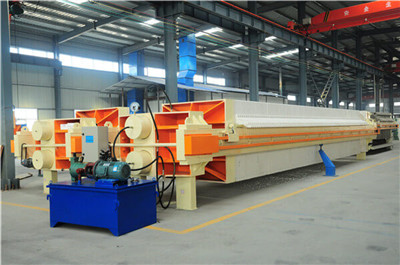 This filter press for sale is available in many countries and is very popular. The main body of the hydraulic filter press: the main body consists of two beams, the ends of which are fixed on both sides of the push-stop plate and the hydraulic cylinder block, forming a frame. Singapore multiple filter chamber filter press arranged vertically on the left and right beams are composed of filter boxes, filter plates and cloths. The beam can move horizontally along the beam. The pressure plate is reamed to the piston rod. The pistons that drive the hydraulic cylinder move back and forth, the filter frame and filter plate reach the hydraulic working pressure, and the rotary lock nut is locked to maintain the pressure.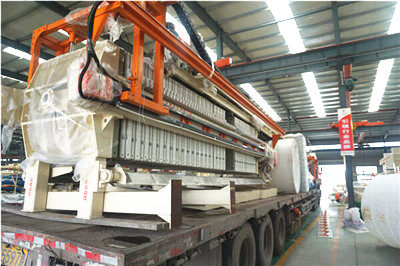 Then turn off the motor and filter the feed.
Hydraulic components include hydraulic components (tank and oil filters), hydraulic pumps, valves, hydraulic cylinders and pipes.
The electrical components are mounted on the right side of the tank and the operating components are mounted on the right side of the cylinder block.
Gautatai brand high-pressure membrane filter using international advanced TPE membrane technology, to ensure stable performance, long service life, and widely used in various industries. Filter cake from membrane press can be used with water under pressure of up to 1.6Mpa for secondary extrusion, in order to achieve the minimum residual moisture of the filter cake
In some wastewater treatment industries, the final pie can be used in landfills or for direct combustion.
Membrane filter press can be fully automatic operation through flexible equipment, such as: belt conveyor, cloth washing system, etc.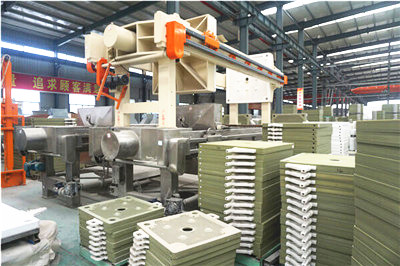 Some of the standard specifications are as follows: The high-pressure procedural membrane press can be used for the separation of various suspensions in intermittent pressure filtration. The filter plate is pressed by the compression device and the suspension is pumped into the filter chamber. Solid parts, fragments and liquids are separated by a filter cloth.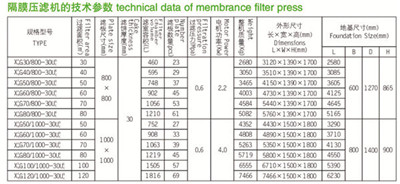 The product structure is simple, the separation effect is good, the use is convenient, widely used in coal washing, inorganic salt, alcohol, petroleum, chemical, dye, metallurgy, medicine, food, textile, printing and dyeing, paper and sewage treatment industry.
So, do you want to choose the right filter press in Singapore for your wastewater treatment plant? If so, please email info@gaodetec.com or call or send a message for more information, without hesitation.