Easy lawn hydroseeder for sale
2019-09-23 16:30:11
Easy lawn hydroseeder technology is widely used in highway greening, ecological restoration, greening design, slope greening and mine greening. Mine greening, mining area restoration, will repair the pollution of mine wasteland, to achieve the reuse of land resources. There are many reasons why hydraulic seeding works well. Seeds are suspended in nutrient-rich slurry. Seeds come into contact with water in the machine and reach germination cycle. Cover the seal to seal moisture and keep the soil in place. The seed is at the desired depth to get good results. It is a condition to produce lush green lawns in a short time.

Easy lawn hydro seeders are suitable for large-scale greening operations, especially in arid areas lacking irrigation facilities. For small Chinese easy lawn hydroseeder for sale, hybrid systems have two options.
One is mechanical, the other is the use of hydraulic systems. Mechanical mixing uses a chain transmission for forward and reverse stirring. The advantage of chain churning is that workers are easy to understand and repair.
The disadvantage is that the machine vibrates very much and may have small problems. Hydraulic stirring type uses a hydraulic motor to drive the hydraulic oil pump for stirring. Hydraulic stability is higher than the mechanical type.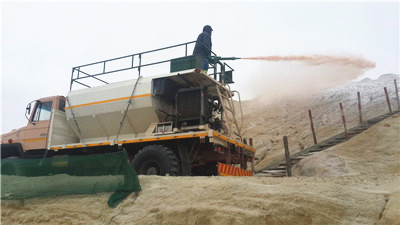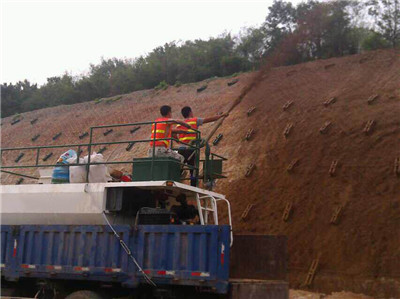 When replacement and replacement, specialized engineers and workers are required. Both hybrid systems for hydraulic seeders for sale are quite mature.
Therefore, you can choose one of them to meet your project requirements. When working with hydrogenated de-oiling: Start the diesel engine first before spraying, turn on the mixing and mixing system, and add the prepared materials and water into the mixing tank in turn. After mixing evenly, start the pumping equipment and spray the material evenly onto the ramp. The thickness of the liquid depends on the item completed. A thick construction site must be sprayed and can be sprayed multiple times.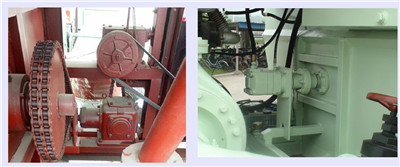 After the daily spraying operation is complete, rinse the mixing tank with water.
China hydroseeder for sale is ideal for medium and large-sized hydroseeding projects such as large and civil real estate, apartment and apartment buildings, office buildings, industrial parks, etc. With the multi-functionalChinese soil hydraulic seeding machine for sale, you can perform professional quality hydraulic seeding, fiber cover, fertilization, straw stickyness, leaf feeding, dust removal, remote watering and many other efficient, cost-effective and profitable applications. The soil hydraulic easy lawn seeding machines sold can be doubled like fire engines as first responders.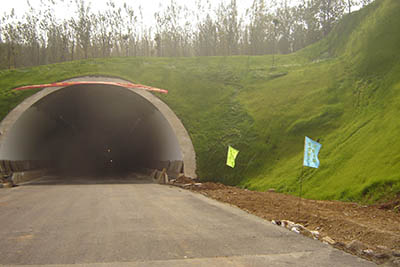 It also has the function of mixing and applying a variety of liquids, powders and solid consumables for landscape, soil construction, erosion control, cleaning and industrial use. Design and manufacture of innovative, high-quality equipment for the green industry. Gaodetec Equipment produces and sells high-quality easy lawn hydroseeder. As for the tank capacity, we have 1000L, 2000L, 4000L, 6000L and 8000L to choose from.
For more information on buying easy lawn hydroseeder, please email us at
info@gaodetec.com
.