Electrical Power Concrete Pump With Mixer For Rural Construction
2018-12-24 10:51:14
Forcing type concrete mixer pump is combining concrete pump and concrete mixer, it could reach the function of mixing and conveying. Full mechanization construction, and easy operation, just need one person.
This electric power concrete pump with mixer can be transported to different work site by a small truck. So the electric concrete pump with mixer is specially used for pouring concrete in the rural construction.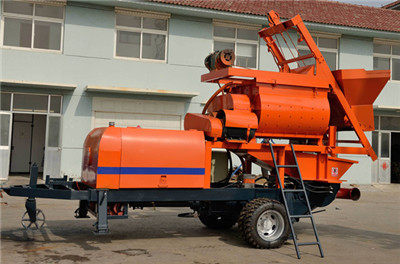 The advantages of this double shaft concrete pump with mixer as follow:
1.More useful. This concrete pump mixer is matched with four pieces of different power motors. It could be suitable for different function. For example, for pumping, for mixing, for water pump, for hoist. It could be matched with a 100KW or 120KW diesel generator, adapt for more wide work environment.
2.More energy-saving. This concrete mixer pump is matched with 45KW motor, compare with other factory, 56KW motor, it will save much electric. The additional power consumption of other factory is USD10-15 per day, the total amount is USD3650-USD5475 per year.
From those data we can see, our concrete pump with mixer is more save diesel and electric, it could reduce much more energy consumption, save much more cost for you.
3.More safety. This concrete mixer pump can be remotely controlled by a handle, needn't to standby this machine. It is more safe for all the operators.
4.More efficient. The mixing capacity of this concrete pump with mixer is 15cbm per hour, the pump capacity is 40cbm per hour.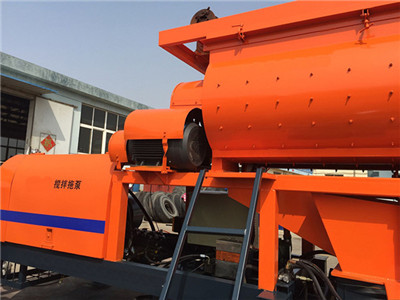 This electric concrete pump with mixer adopts double shaft concrete mixer, the concrete it mixed can reach to commercial concrete standard, so it could be used for some projects that it requires higher quality concrete.
Because this concrete mixer with pump have so much advantages, it is widely used, customers are satisfied with it. Welcome to inquiry us.