Cement mortar peristaltic pump for mining
2021-05-31 15:45:33
Cement mortar peristaltic pump is roller type peristaltic hose pump, different with Bredel company hose pump. Bredel hose pump is pressure shoe type hose pump, need add lubricating oil in the pump house. Compared with pressure shoe structure hose pump, roller hose pump have smaller friction, it produce rolling friction between roller and squeeze hose. Pressure shoe will produce sliding friction between pressure shoe and hose. As we all know, rolling friction is smaller than sliding friction under the same working environment. Besides, for roller structure hose pump, don't need add lubricating oil in the pump house, only need add silicone grease on the surface squeeze hose.

Cement mortar peristaltic pump for mining


Peristaltic pump for mining is very ideal pump, because convenient maintenance, easy to operate, squeeze hose is the only one replace part. Once squeeze hose is worn, only need about 15 minutes finish hose replace.
In order to recommend suitable model hose pump for customers, we need know output and working pressure require. Considering some customers' voltage is different with ours, we could customize suitable electric motor gearbox according to customer requirement.
Peristaltic hose pump pump core

Peristaltic hose pump squeeze hose replace video
Compared with other supplier's hose pump, Cement mortar peristaltic pump for mining from Gaode company, pump core is including usually squeeze roller, support roller, and idle roller. Every roller have two pieces of bearing, ensure that roller could rotate freely, reduce friction, prolong squeeze hose service life.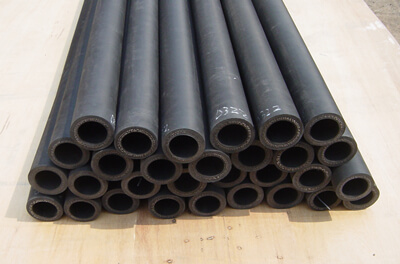 Hose pump squeeze hose

Maybe some customers want to much larger working pressure squeeze hose pump, like 2.5Mpa. It is no problem for us, we could also provide import high pressure squeeze hose. For food industry, we have food grade squeeze hose for option. More product information, please check the below link:
https://www.gaodetec.com/peristaltic-pump/