Refractory pan mixer and castable mixer
2019-01-10 09:26:44
There are much more outstanding features regards refractory pan mixer than common concrete mixer. Both the refractory castable mixer mixing speed and homogeneity are very high. Internal lining boards attached to prevent mixing material abrasion on drum, replaceable high wear resistance liners could continue to be used , low maintenance cost and long service life.
Combine mixing, electric and water into and organic whole, thoroughly implement of small automatic castable mixer. The bag breaker device is optional part, the feeding height is comfortable, easy to use for operator.
The design is simple and easy with compact structure, internal cleaning is simple equipped with high pressure water washer, convenient and easy to move. Three water lines could provide water from different direction, ensure that mix even materials and water. Castable mixer is equipped with top safety cover.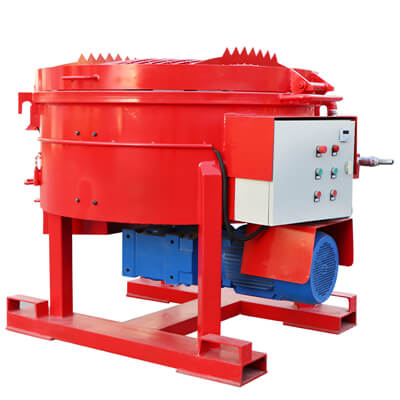 As refractory pan mixer manufacturer from China, Gaode Equipment could provide different mixing capacity mixer for customers. High quality pan mixer is very suitable for mixing castable, refractory materials in steel plant, usually refractory pan mixer work together with wet refractory spraying machine.
Above all, castable pan mixer is very applied for the site construction, mixing castable, refractory materials, etc. Especially, For GRM800 refractory pan mixer, we add ladder, operating platform, high pressure water washer device in castable mixer.
On the other hand, considering that GRM800 refractory pan mixer mixing capacity could be up to 800kg/batch, need larger power motor, in order to protect electric motor in case of overloading.
We add soft start device tripping device for GRM800 and GRM500 pan mixers. More detailed project information, please check our company product website www.gaodetec.com.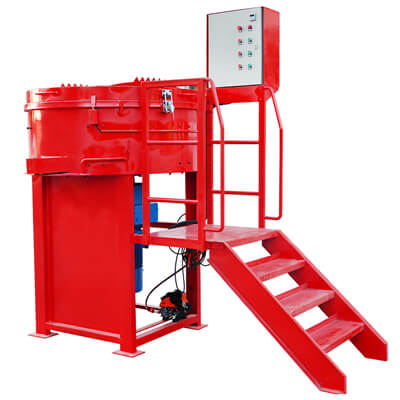 In foreign, we have exported our pan mixer to many countries and received better feedback from customers, such as Qatar, Mexico, UAE, Egypt etc. In China, we sell our pan mixer to some famous steel factory, like Baogang, Angang, Shougang etc.
Want to know much more working video information, please click the below link:https://youtu.be/CjC4OSL2VHM