1000-tons hydraulic jack for pile foundation testing
2018-12-28 09:36:32
GAODETEC company produces hydraulic jacks for pile foundation testingIt has the characteristics of large output force, light weight and long-distance operation.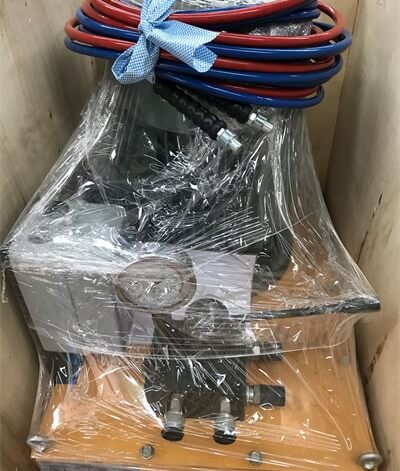 First, 1000-tons hydraulic jack is equipped with high-pressure electric oil pump station of the factory, which can realize various forms of operation such as top, push, pull and squeeze.
Used in construction, shipbuilding, metallurgy, mining, petrochemical, railway engineering and other industries, such as jacking, stretching, pressing and other operations.
In recent years, it has been widely used in foundation settlement tests and static piles.
Second, the pile foundation detection jack characteristics:
1. Double acting, large flow quick connector, can be used for push-pull.
2. The piston part and the inner side of the guide cap are welded with copper, never pulling the cylinder, and the wear resistance is strong.
3. Honing inside the cylinder, the piston rod is hard chrome plated to prevent scratches and corrosion.
4. The extended stroke cylinder can be customized according to customer requirements.
5. In addition to vertical use, the jack can also achieve the above functions in any orientation such as lying, inverting, tilting, and the like.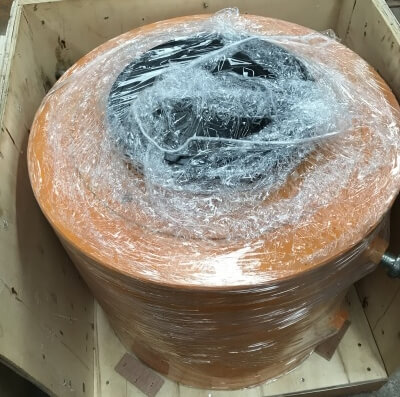 One of our Mexico client told us their needs, after communicate and their engineering drawings, we clear and definite their requirement and needs. After 2working days, our technical deparment offer our solution to them for confirm, they are very satisfied with it and place order to us.
After 15 working day after get their payment, we finished the 1000 tons hydraulic jack according to requirements.
After client use the hydraulic jack, they told us the jack perfoprmance very good, give us very big praise.
Our Gaode equipment entered the hydraulic tool industry earlier, specializing in scientific research and development, production and operation of hydraulic jack, electric pump for 30 years.
Products are widely used in road, railway, bridge, city interchange, hydropower station dam, rock and soil anchorage, high-rise buildings, slope reinforcement, tunnel and, our products have been exported to the USA, Canada, India, Malaysia, Pakistan, Korea, Bahrain, Nepal, Azerbaijan, Mexico and so on.