250kg 500kg refractory pan mixer for steel plant
2022-08-29
We are a professional manufacturer of refractory machinery and equipment. The main products are mixers, castable mixers, refractory mixers, refractory gunning machines and other refractory machinery and equipment. With strong technical force, advanced production technology and sophisticated equipment, it is a comprehensive machinery manufacturing enterprise integrating scientific research and production. The refractory mixers developed by us are widely used in metallurgy, building materials, refractory and other industries. It is mainly used for mixing and mixing of weather-resistant materials and other similar materials, such as: mixing and mixing of fine stone concrete, mortar, chemical materials, wear-resistant materials, etc.


According to the different mixing capacities, the refractory pan mixer can be divided into 100kg, 250kg, 300kg, 500kg, 800kg, and 1000kg. Today, I will give you a detailed introduction to our company's 250kg and 500kg
refractory pan mixer for steel plant
.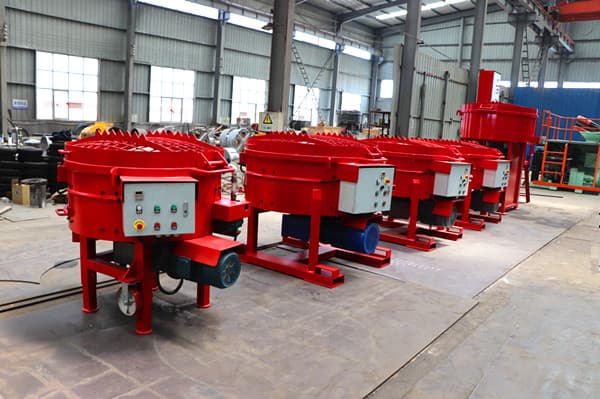 The
refractory mixer for steel plant
is a device used to uniformly stir and humidify refractory materials. The advantages of circular mixing barrel, anti-adhesion barrel wall, and bidirectional mixing arm effectively apply the characteristics of refractory materials; the new high-efficiency structure, reasonable and minimum clearance can effectively reduce the residual material; the wear-resistant lining of the barrel wall can be replaced to effectively reduce the maintenance cost; The compact motor reducer unit makes the volume smaller and the structure more compact; the overall reinforced barrel structure and bracket make the equipment stronger and more durable; the safety contact sensor makes the operation safer; the equipment operation is simple and convenient, and the work is more efficient.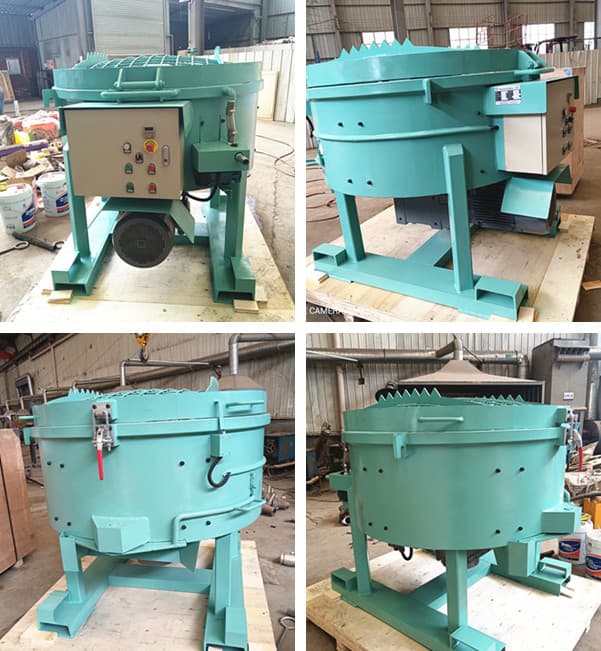 Refractory pan mixer for steel plant
features:
1. The principle of efficient drum mixing
2. Professional and convenient operation design
3. Mix evenly, quickly and efficiently
4. The structure is compact, firm and reasonable
5. Fast wheeled mobile device
6. Efficient bag breaking function
7. Uniform and efficient water spray humidification
Equipment model GRM250 GRM500
Mixing capacity 250 kg 500 kg
Stirring speed 46 rpm 33 rpm
Loading height 1.15 m 1.3 m
Dimensions 102×102×112 cm 125×125×130 cm
Equipment weight 560 kg 890 kg
At the same time, we can provide you with a variety of customized
pan mixer for steel plant
services, the main application recommendations: steel mill ladle bottom and edge refractory pouring, flue inner layer anti-high temperature pouring, blast furnace lining local pouring and other applications. If you are interested in our 2
50kg and 500kg
refractory pan mixer for steel plant
, please contact us directly, email:
info@gaodetec.com