MJS all-round high-pressure jet method and super jet grouting
2019-12-05
MJS all-round high-pressure jet method and super jet grouting

High pressure MJS method is a comprehensive point of view of jet grouting. A series of processes the following: the hardening material slurry ingredients under pressure transmission, jetting, formation cutting, mixing, forced mud output, mud concentration as a monitoring object. It is a kind of construction method that can reinforce horizontal foundation and reinforce 360 ​​° o mini-directional foundation. It has very little impact on the surrounding environment and foundation disturbance. It is a deep foundation reinforcement, and under water surface construction. High pressure jet method and super jet grouting MJS method can choose sludge discharge place. Surrounding environment and the impact of disturbance is very small.

The factors of high pressure jet method that can be applied in all aspects of construction are excellent sludge disposal capacity. Due to the effect of gas lift, the waste mud is discharged through the gap between the drill pipe and the undisturbed soil during the traditional construction method. However, as the depth of construction increases, the effect of gas lift will be weaker and weaker. In addition, when the gap is clogged, the foundation pressure will increase. And the injection efficiency of the high-pressure nozzle will decrease. This will cause the ground uplift and other negative effects. The MJS method overcomes this problem by drilling in a perforated tube with a 60mm mud extraction tube in the middle of the perforated tube.

Under the action of an inverted suction water and suction air adapter, it can forcefully extract the underground waste slurry. The drill bit is equipped with an inner pressure sensor and a sludge discharge valve, and the size of the sludge discharge valve can be freely controlled. When the pressure in the local area is not normal, the size of the sludge discharge valve can be adjusted to discharge the slurry smoothly, so that the pressure in the ground is normal.

Based on the traditional high-pressure super jet grouting technology, the MJS method adopts a unique porous tube and a front-end device. It achieves forced drainage in the hole, and underground pressure monitoring. The pressure in the ground is controlled by adjusting the amount of forced drainage. The largely reduces the impact on the environment, and the reduction of underground pressure further ensures the pile diameter.

To complete the MJS jet grouting methord, newly designed XLT 230 jet grouting drill and XTB-280 super jet grouting pump are used. XTB-280 container grout pump, is container type protection system and easy to transport.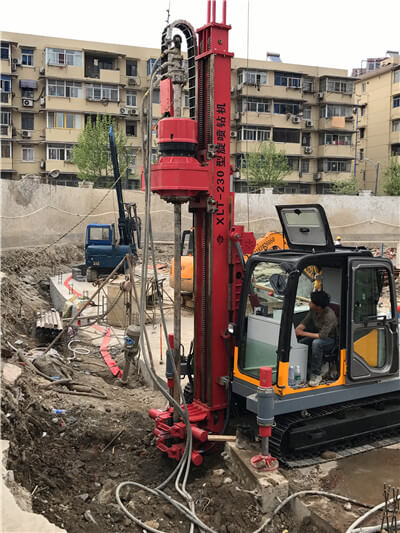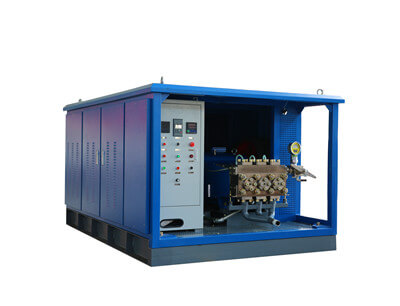 For more information about high-pressure jet method and super jet grouting pump, please email us: info@gaodetec.com.