Do you know that 8 kinds of foam concrete are used skillfully?
2018-07-10
In recent years, foam concrete as a new type of environmentally friendly building materials, its unique lightweight, thermal insulation, fire retardant and other performance advantages are widely used in new wall materials.


1. What is the foam concrete?
The so-called foam concrete refers to the physical method of making the foaming agent solution into foams, and then adding the foams to the slurry made of cement, aggregate, water and admixture, mixing and stirring evenly and pouring. After natural curing, lightweight foam concrete with a large number of closed pores forms.

2. Foam concrete performance advantages:
1) Light weight
2) Good insulation performance
3) Reduce noise pollution
4) Adjust the room temperature
5) Excellent seismic performance


3. Applications of the foam concrete:
1) Used as a retaining wall
Mainly used as a rock wall for the port. The use of foam concrete as a lightweight backfill material behind the shore wall reduces vertical loads and also reduces lateral loads on the shore wall. This is because foam concrete is a rigid body with good bonding properties. It does not apply lateral pressure along the peripheral wall, the settlement is reduced, and the maintenance cost is reduced, thereby saving a lot of expenses. Foamed concrete can also be used to improve the stability of the embankment slope, and replace it with part of the soil of the slope. This reduces the force that affects the stability of the slope due to the reduced mass.

2) Building a sports field and athletic track
The permeable permeability foam concrete with high drainage capacity is used as a lightweight foundation covered with gravel or artificial turf for use as a sports field. This kind of playground can be used for hockey, football and tennis. Or a foamed concrete layer with a 0.05m thick porous asphalt layer and plastic layer can be used as an athletic track.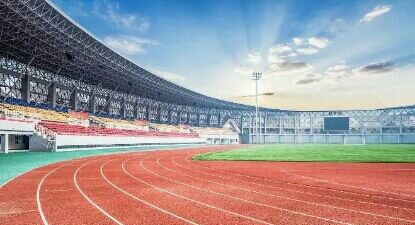 3) As a sandwich component
Foamed concrete can be used as the inner core in prefabricated reinforced concrete members, which makes it have good performance of light and high heat insulation.
4) Used as a composite wall panel
Foamed concrete is used to make various lightweight panels, which are used as insulation-filled walls in composite structures or as composite wall panels with thin steel sheets.
5) Pipeline backfill
Underground abandoned oil tanks, pipelines (with crude oil chemicals), sewage pipes and other cavities can easily lead to fires or landslides, backfilling with foam concrete can solve these problems and cost less.
6) Lean concrete filling
Due to the use of flexible hoses, foam concrete has great workability and adaptability. Therefore it is often used in lean concrete filling.
7) Roof slope
Foam concrete is used for roof slopes, which has the advantages of light weight, fast construction speed and low price.
8) The support of the tank foot
The foam concrete is poured on the bottom of the foot of the steel storage tank (with crude oil and chemicals), and if necessary, a convex foundation can be formed, which ensures that the support of the entire bottom of the tank is in an optimal stress state during welding. The support allows the tank to be in the form of a thin box bottom. At the same time, the convex foundation is also easy to clean.

4.
Since the foam concrete material has so many advantages
, how to get it? Use the
foam concrete machine
,
everything will be easy for you.