High pressure well drilling piston mud pump
2023-06-02 18:43:53
Mud pump has many kinds of uses, such as drilling, oil mining, water well mining and so on. In some relatively poor environment lack of water resources, at this time we can only exploit groundwater resources. So the use of mud pump in our engineering is also a very important machine. Today I would like to introduce the high pressure mud pump our company has been selling for many years. Please tell us your requirements. We recommend well drilling Piston mud pump to you.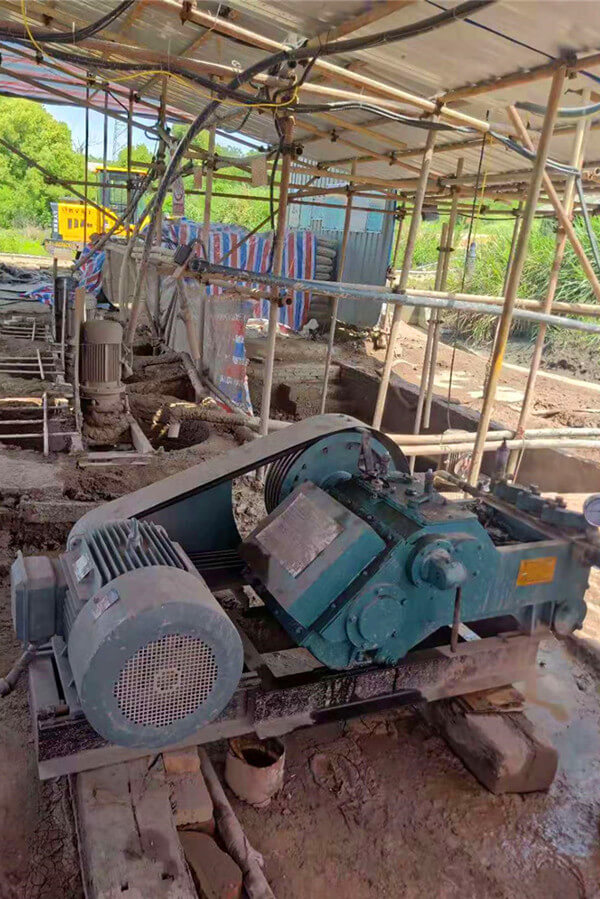 Our GAODETEC machinery has 10 years of design and production experience, and has rich experience in the design and use of mud pump.
Usually, customers need a small well drilling used mud pump. We recommend our BW250 and BW320, which are suitable for the public and have very high cost performance.
Another case was our South American customer who needed to drill a 300 m deep and 50 cm diameter well, so we recommended to him our BW850/5 series pump, which has a flow rate of 850L per minute. And the job is more stable. Do you have a need for related products?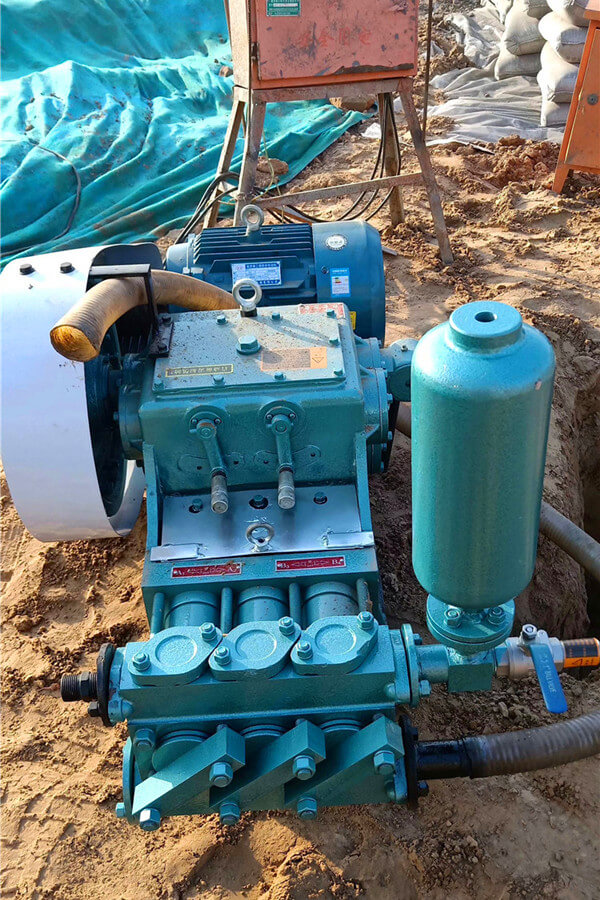 The picture above is our 3-cylinder mud pump with a flow rate of 160L. The price of this machine is relatively low. It is suitable for digging farm water wells alone. It is electric. You can directly customize the well drilling piston pump according to your local voltage. The machine is very cost-effective. If you need to use it outdoors, we often recommend diesel engines. We usually equip our country's famous changchai diesel engines. If you need better Cummins diesel engines, we can also customize them according to your requirements or sell them to you without an engine. In this way, you can modify the well drilling used mud pump according to the plan you want.

We are professional in making high pressure mud pump. Many customers want spot goods, or the delivery time is very fast. We can guarantee our customers in this regard. Because we have a lot of semi-finished products, the goods can be shipped to the port within 7 days after the customer places the order. Therefore, if you urgently need a well drilling piston mud pump, you can ask us to place an order quickly. You do not have the right to import, and we can arrange for the goods to be delivered to your door. As a company that integrates industry and trade, we have many advantages.

The picture above is a small diesel mud pump, matched with our Changchai diesel engine and drilling mud pump. We often encounter drill pipe overheating during drilling, so we need to use a mud pump to lower the temperature. If you are interested, you can also communicate with us in sales. We will also prepare some commonly used wearing parts in advance when we ship. We will provide you with a list when we ship. If it is not enough, you can ask us for additional purchases. High pressure well drilling piston mud pump, Gaodetec is your best choice. Looking forward to your contact.