Gaodetec Equipment has become China's most comprehensive professional p
lanetary concrete mixer
and concrete mixing plant manufacturing supplier.
Gaodetec p
lanetary concrete mixer
has independent intellectual property rights, higher mixing efficiency and high mixing quality.
Gaodetec Equipment
has a material mixing laboratory. For new industries and new materials, customers can provide materials to
Gaodetec
for on-site mixing, and order a mixer after the customer is satisfied with the mixing effect.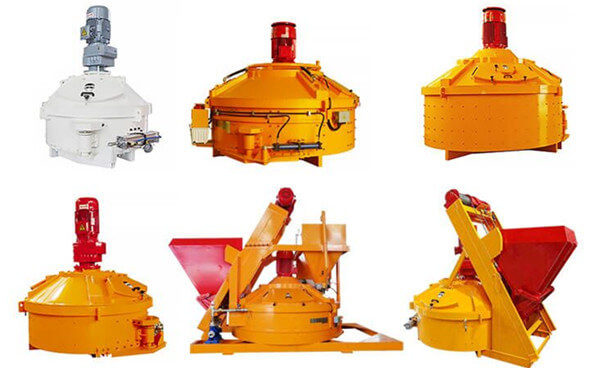 Gaodetec
concrete planetary mixer is widely used in precast concrete, high performance concrete, refractory materials, ceramics and other industries. UHPC (Ultra High Performance Concrete) is a special engineering material with ultra-high strength, toughness and durability. For materials that are difficult to mix, the in-line planetary mixer has obvious advantages. UHPC is produced using a vertical shaft planetary mixer. The production efficiency is high, the production quality is high, and the mixing is uniform.

Gaodetec p
lanetary concrete mixer for UHPC
ultra high performance concrete
has a compact structure and is convenient and flexible to operate. Under the action of the planetary operation mode, the material revolves and rotates with the stirring device. This mode of operation greatly reduces the time for material mixing. The mixing resistance increases accordingly, the whole mixing process is very smooth, there is no stagnation, the mixing effect is good, the produced material does not segregate and agglomerate, and the phenomenon of shaft holding and arm holding is rarely seen. To a certain extent, the homogeneous mixing effect of concrete materials can be achieved.
Features of
Gaodetec p
lanetary concrete mixer for UHPC ultra high performance concrete
:
1. GCMP series
p
lanetary concrete mixer
is suitable for precast concrete (PC components, pipe piles, sleepers, subway sections, floor tiles, ladders, etc.), light industry, heavy chemical industry (glass, ceramics), slag, coal ash and other raw materials mix.
2. Reasonable mixing speed and complex motion trajectory design make the mixing of various materials stronger, more uniform, and higher productivity.
3. The specially designed stirring device has faster stirring speed and more uniform mixing; the stirring blade is more wear-resistant.

4. Elastic coupling and hydraulic coupling (optional) can effectively protect the transmission system from overload impact.
5. Planetary gearbox, low noise, large torque, strong durability and low maintenance cost.
6. There is no direct contact between various mixture materials and the output part of the transmission, and the double-shaft mixer does not have the problem of slurry leakage.
7. Hydraulic unloading. The hydraulic unloading is designed with a special hydraulic pump station, which can meet the configuration of three unloading doors and has the function of manual unloading. In an emergency, the discharge door can be opened manually.
8. The reasonably designed discharge door has a more reliable sealing structure to avoid leakage.

9. The maintenance door design makes maintenance and cleaning more convenient; special sealing device, more environmentally friendly, high reliability, high sensitivity safety switch.
10. With high pressure cleaning device and humidity tester (optional).


UHPC ultra-high performance

p

lanetary concrete mixer
has smooth transmission, high mixing efficiency, good mixing quality, unique sealing device, no slurry leakage problem, strong durability, easy internal cleaning (optional high-pressure cleaning device), and large maintenance space.

Gaodetec p
lanetary concrete mixer for UHPC ultra high performance concrete has low energy consumption. The complicated operation technology forms the mixing ability to support various forms of material mixing. This mixing technology is determined by the mixing principle, while the vertical shaft planetary mixer has low energy consumption and powerful energy conversion.
If you are interested in our
UHPC
p
lanetary concrete mixer, you can send us an email and tell us your details requirements, email address:
info@gaodetec.com