Trailer hydroseeder for landfill operation
2021-08-23 17:55:57
With the increase of government regulations and technological progress, landfills are complex and highly engineered sites. The landfill used to be a large hole for garbage burial at the edge of the city. Now comprehensive urban planning, sustainable impact research and continuous waste management are being carried out.


In addition to location, the operation of landfills is becoming more and more complex, and the Environmental Protection Agency (EPA) regularly monitors landfills to determine new regulations aimed at making landfills more eco-friendly.
One of these advances is the use of alternative daily mulches instead of soil. There are many different forms of ADC, including spray caps. A fast, effective and safe way to meet government regulations, spraying mulch with a hydraulic planter is an ideal solution for landfill operators.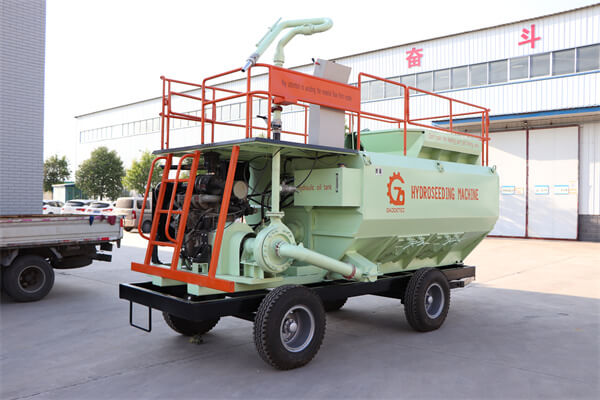 The
trailer hydroseeder for landfill operation
is driven by a single diesel engine, electronically controlled, and easy to operate. The
trailer hydroseeder for landfill operation
is especially suitable for outdoor conditions, suitable for various rock slopes, hard soils, poor soils, acid soils, arid areas, clays and coastal dams.


Trailer hydroseeder
is a fast, effective and safe method for applying spray coverings to landfills. GHS
trailer hydroseeder
has a complete series of hydraulic planters, capable of handling any landfill operations. GHS
trailer hydroseeder
is high-quality equipment, known for their productivity, reliability and long-lasting performance.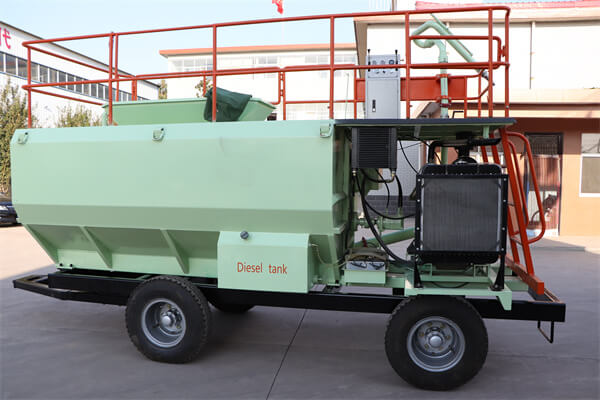 GHS
hydroseeder for landfill operation
is specially designed for the extreme environment of landfills. It is a unique landfill solution and an effective solution that can be used to replace daily coverings and apply materials to control odors, Dust and erosion. In addition, the device can be used as a mobile water source cleaning equipment, fire extinguishing, and other hydraulic seeding tasks, such as revegetation and landscaping.
Advantages of spray coating on landfills:
Spraying mulch for the landfill at the end of the day has several advantages over other mulch options. First of all, it's fast. If it takes several hours to use soil as a mulch—from digging, dragging and spreading it out—it may take several minutes to apply the mud. With the help of a hydraulic planter towed by the back of a truck or trailer, landfill operators can mix the mud and spray it on the landfill quickly and efficiently.


Spray caps can also save money by reducing labor costs. Consider the number of people required to cover the landfill with soil. First, there is an operator to dig the dirt. Next, the driver transports the soil from the excavation site to the landfill. Finally, an earthmoving equipment operator came to the landfill to scatter the soil. This is a time-consuming process, using a
hydroseeder for landfill operation
on a team of one or two people to shorten it to a few minutes.
The landfill capacity increases with spray coverage. Although dirt applications require a layer a few inches deep, only a quarter of an inch of slurry layer can produce the same level of protection. The reduction in covering material allows the landfill to maximize the use of space and safely dispose of more waste.


Spray covering is more effective than dirt because it can resist weather changes, including heavy rain and high winds. Bad weather can cause changes in soil applications and may cause dangerous runoff to flow into water sources.
Finally, the spray coating improves the appearance of the landfill. Although this has no practical application, public perception can affect lawmakers who make additional regulations for landfills.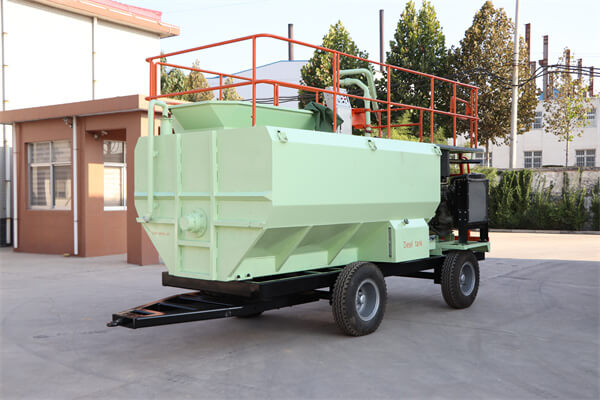 The advantages of easy-to-operate tailer hydroseeder for landfill operation:
1. Vehicle driven, diesel engine as power, strong maneuverability, suitable for field construction;
2. Continuous loading, uninterrupted construction, high construction efficiency;
3. The crushing, mixing and stirring of materials are all done by the same equipment, t
railer hydroseeder for landfill operation is
with compact structure, complete functions and simple operation. Accessories racks, portable charging lights, complete sets of steel cable shackles, wrenches, screwdrivers, high-pressure water pipes, water, multi-purpose funnels, etc. We only do the R&D and manufacturing of easy-to-operate greening and hydroseeding, and apply the equipment to our own engineering construction to make better use of the products.

If you want to get a trailer hydroseeder for landfill operation, you can contact us directly, email address: info@gaodetec.com