Small triplex mud pump for water drilling rig
2022-01-15 18:07:45
The small triplex mud pump is a horizontal, three-cylinder single-acting, reciprocal piston pump. It is mainly used to supply flushing fluid to the drilling well in engeering drill's bedrock drilling well in engineering drill's bedrock drilling or exploratory drilling. Its shell is a-alloy, so it is lightweight. The mud pump for water drilling rig has two speeds and is easily operation.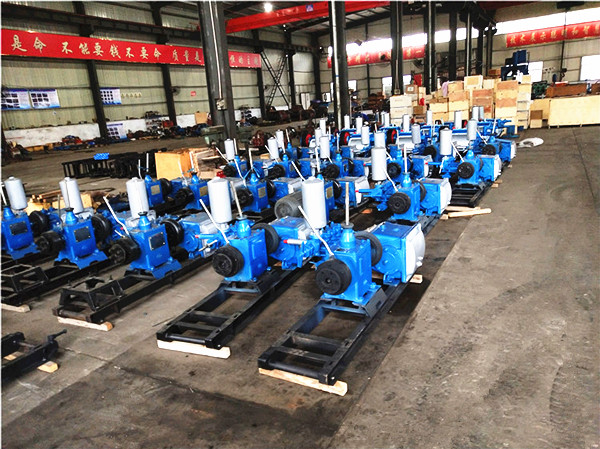 Model
small triplex mud pump
is a kind of portable small triplex mud pump for sale. The pump is a horizontal single cylinder double-acting pump.
1. Compact structure, light weight, small volume, beautiful appearance;
2. The design on the use of new ideas, new structure, new materials, new technology;
1. Projects: Construction drilling of the projects e.g. prospection, geotechnical investigation(geological exploring), railway, road, port, bridge, water conservancy and hydropower, tunnel, well, industrial and civil construction;
2. Exploration: Coal mining exploration, Ore exploration;
3. Water well: Small hole diameter water well drilling;
4. Pipe-installing: Geothermal pipe-installing for heat pump;
5. Foundation piling: Small-diameter hole foundation piling drilling.

They are also the main equipment of the geological survey, the main role in the process of core drilling boreholes is to supply fluid(mud or water), making it circulate during drilling and carry rock waste back to the ground, in order to achieve and maintain the bottom hole clean and lubricate drill bits and drilling tools with cooling.
BW-160 mud pump for water drilling rig is equipped with drilling rigs to drill holes with mud. During drilling mud pump pumps slurry to the hole to provide a coat to the wall, to lubricate the drilling tools, and to carry the rock debris up to the ground. It is applied to geological core drilling and prospecting drilling with a depth of less than 400 meters.


All small triplex mud pump for sale can be driven by the electric motor, diesel engine, hydraulic motor.
High pressure small triplex mud pump for sale for sucking mud and sand in the commonly used positive circulation drilling, it is to send the surface flushing medium—clear water, mud or polymer rinsing liquid to the bottom end of the drill bit through a high-pressure hose, faucet and drill rod center hole under a certain pressure. Cool the drill bit, remove the cut debris and transport it to the surface.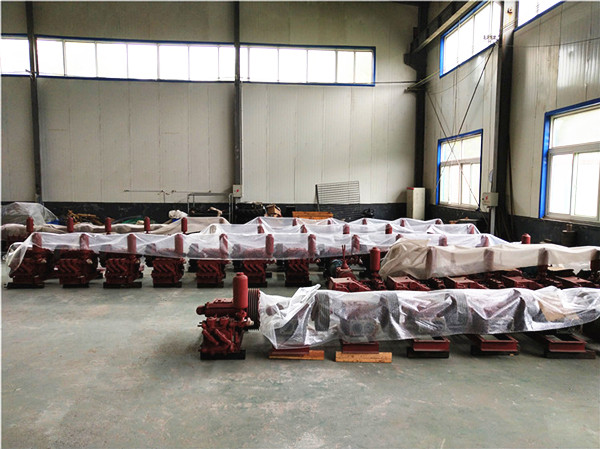 The commonly used high pressure small triplex mud pump is a piston-type or a plunger type, and the crankshaft of the pump is driven by the power machine, and the crankshaft passes the crosshead to drive the piston or the plunger to reciprocate in the pump cylinder. Under the alternating action of the suction and discharge valves, the purpose of pumping and circulating the flushing liquid is achieved.


We still reserve a few double-cylinder models for customers to choose from. If you are interested, you can contact us, we are a professional duplex piston mud slurry pump supplier.